Globe-Trotter has teamed up with two fellow British heritage companies to create a special edition pair of 125th anniversary cases
Anyone who has whizzed a Globe-Trotter suitcase through the airport, past scores of admiring glances, knows that it is something special – an object that transcends mere luggage. It could be said that every Globe-Trotter suitcase produced today has been some 125 years in the making.
This year marks Globe-Trotter's milestone anniversary. One hundred and twenty-five years in business is an impressive feat for any luxury brand. More impressive still is that the suitcases are still primarily made by hand in Britain and, in many ways, the iconic design has barely changed.
Globe-Trotter luggage is simple yet eminently recognisable. It's the quintessential suitcase – indeed, the world's most famous – with its sturdy rectangular body, leather straps, corners and handle. And yet each one is an instant conversation starter.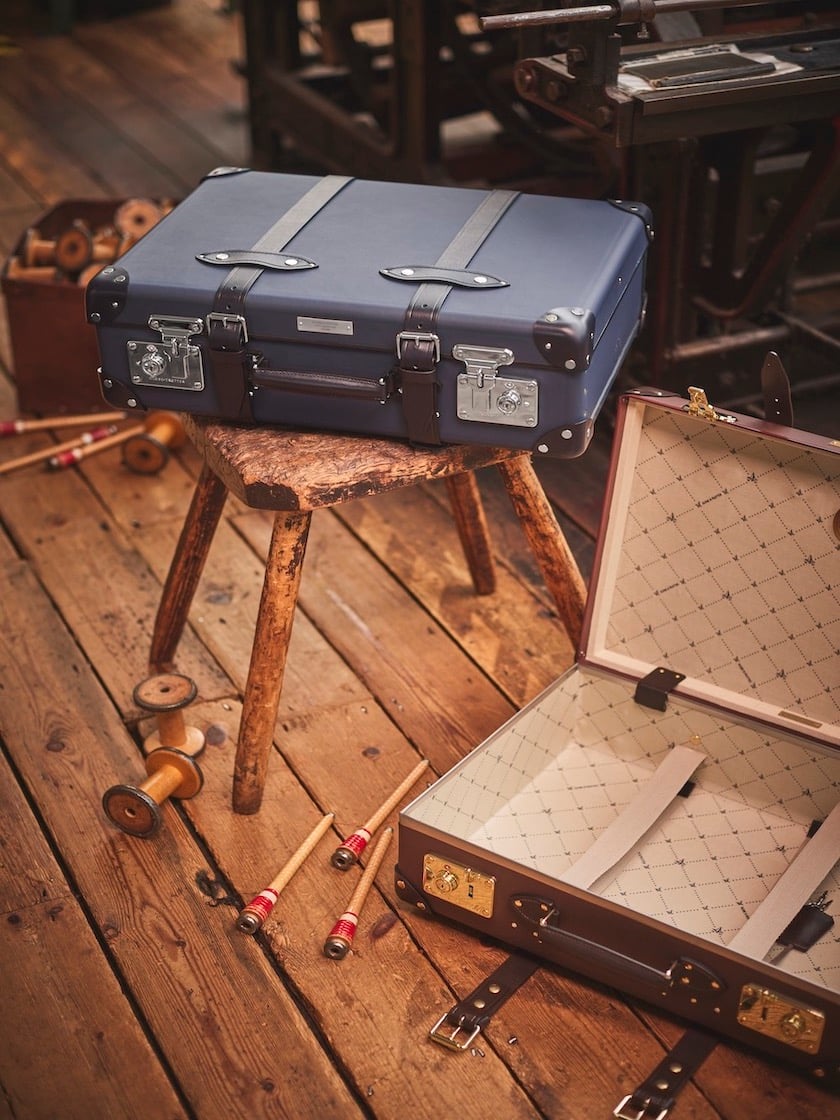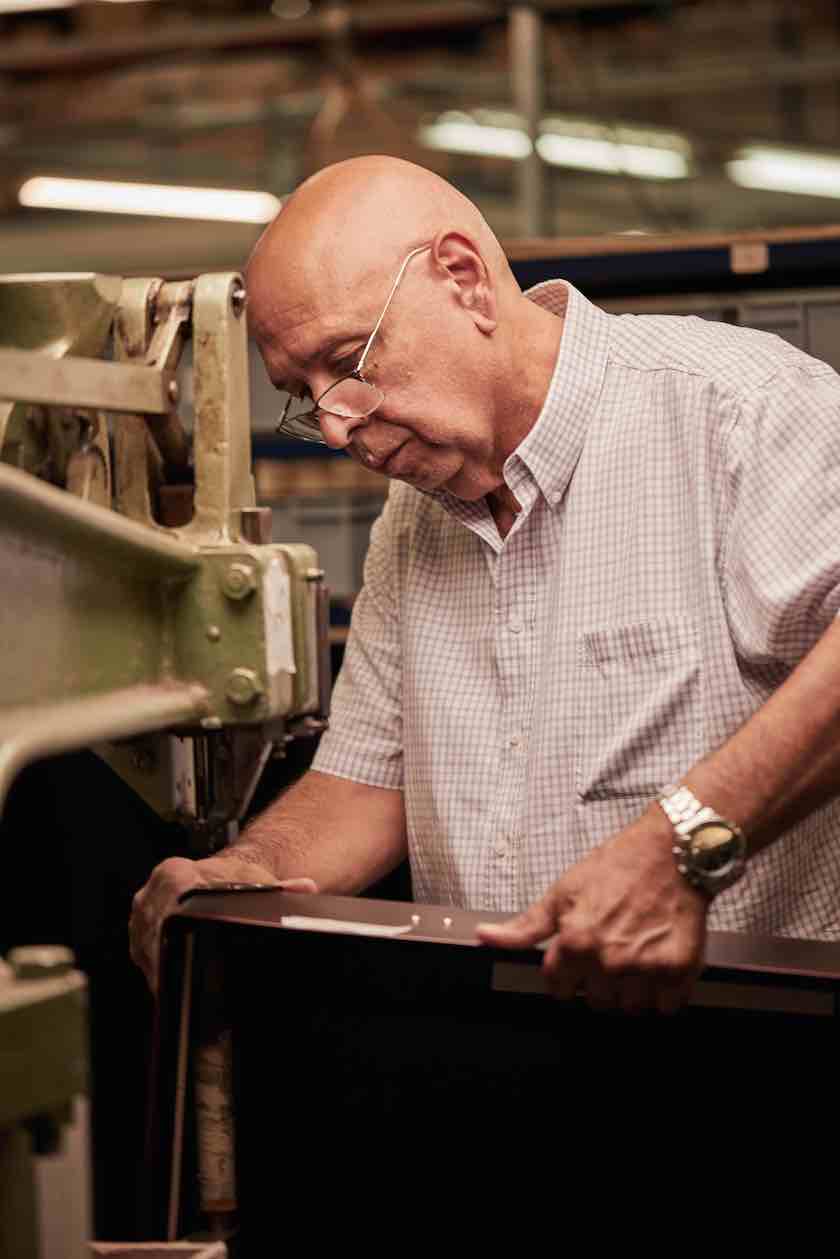 In 1997, the Centenary suitcase is a trunk style suitcase with wheels, which features leather straps across the body, an extendable handle and two-wheel system, was introduced in homage to one of the earliest Globe-Trotter designs and in celebration of its centenary. Before this, Globe-Trotter suitcases were a more minimalist design without body straps or wheels, so they were carried around more like an attaché briefcase. The addition of two wheels and, more recently, four, came at the request of Globe-Trotter's travel-loving customers. The luggage colours have also become more expressive and experimental, and the recently launched bespoke configurator service has opened up a whole new world of possibility. Collaboration has also been important to Globe-Trotter, beginning with a vibrant partnership with British brand Eley Kishimoto in 2004 all the way up to this year's unique collaborations with artist David Shrigley and rapper Tyler, the Creator. Each one continuously pushes the boundaries of skill and creativity.
A heritage brand knows that it needs to adapt in order to stay relevant while staying true to its roots. Something that remains consistent with Globe-Trotter suitcases is the patented Vulcanised Fibreboard body. Even when making a bespoke ski case or a mobile vinyl record "listening station" for the Analogue Foundation, Vulcanised Fibreboard is the key ingredient. This unique material is strong yet lightweight, made from 14 layers of compressed recycled paper, cotton and wood pulp. The material was invented by Thomas Taylor in 1859 and patented by Globe-Trotter in 1902. The exact formula for creating Vulcanised Fibreboard is one of the company's most closely guarded secrets.
To commemorate 125 years of Globe-Trotter, a brand-new special edition case has just been released. The Centenary 125th Anniversary Collection features two new colourways – Heritage Brown and Heritage Blue – in the iconic Centenary design. Available in two-wheel and four-wheel configurations as well as a no-wheel version, the collection is a celebratory nod to the earliest Globe-Trotter cases.
To create these special-edition cases, Globe-Trotter enlisted the help of two companies that share the same values of craftsmanship and quality.
Scottish leather manufacturer Muirhead is no stranger to collaborating on special Globe-Trotter projects, as well as producing premium low-carbon leather for luxury clients such as British Airways and the Orient Express. Like Globe-Trotter, Muirhead was established in the UK in the 1800s, and still operates from Scotland today as one of Europe's oldest tanneries.

Muirhead has an impressive commitment to sustainability and is credited with making the lowest-carbon leather in the world. Jonathan Lord, head of upholstery leather and custom projects at Muirhead, describes leather as 'the original upcycled material' – 'It only uses 1 per cent of the animal and it's a waste product of a different industry. Muirhead is driven by cutting-edge technology and responsible innovation, which is essential in order to move closer to our goal of zero-impact leather manufacturing.'
The tannery supplied the specially selected leather, covering each of the new anniversary cases. Working together with Globe-Trotter, the leather in the new cases was 'selected in keeping with the farm-to-store philosophy adopted by the luxury fashion community,' Lord explains. 'Like Globe-Trotter, we have common knowledge and practices in traditional techniques supporting the UK industry and share a heritage of manufacturing since the 1800s.'
Inside, the anniversary cases are lined with bespoke silk jacquard provided by Gainsborough, one of the UK's last remaining craft weaving houses. The company was founded in 1903 and has created bespoke luxury fabrics for the likes of Bentley and the royal family, among many others. In fact, Globe-Trotter enlisted the services of Gainsborough in 2015 to create an exquisite silk lining for a special-edition case made in collaboration with The Goring hotel.

The brand is unique in that it can weave truly bespoke fabrics for small minimum runs, explains Gainsborough managing director Neil Thomas. This is something the company can do by controlling all aspects of production in-house at its Suffolk weaving shed and dyehouse, which employs a small team of artisans.
'Working closely with the Globe-Trotter design team, we needed to produce a fabric durable enough to be used as a lining, but also luxurious enough to mark this very special milestone,' Thomas continues. 'Like Gainsborough, Globe-Trotter has an attention to detail that makes a tangible difference to the finished products. Clients that appreciate quality are drawn to this type of product; made in the UK.'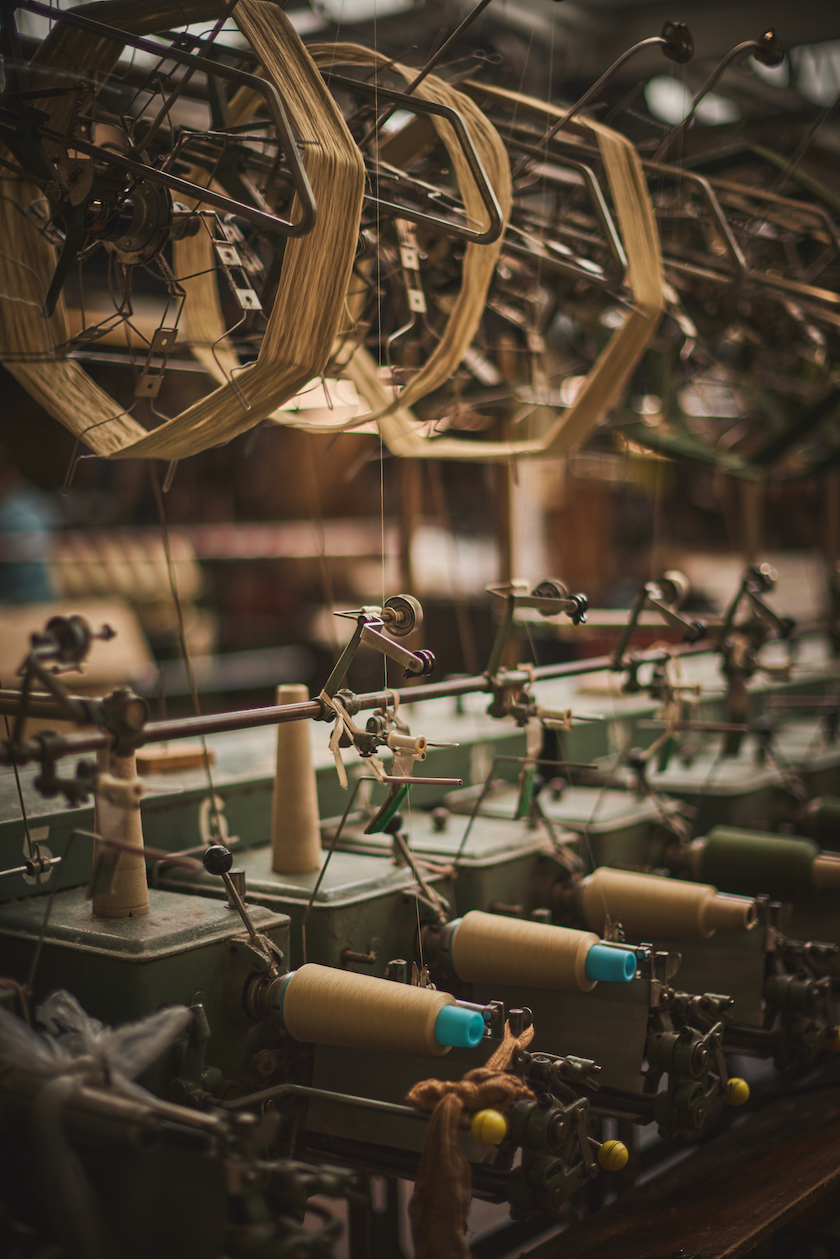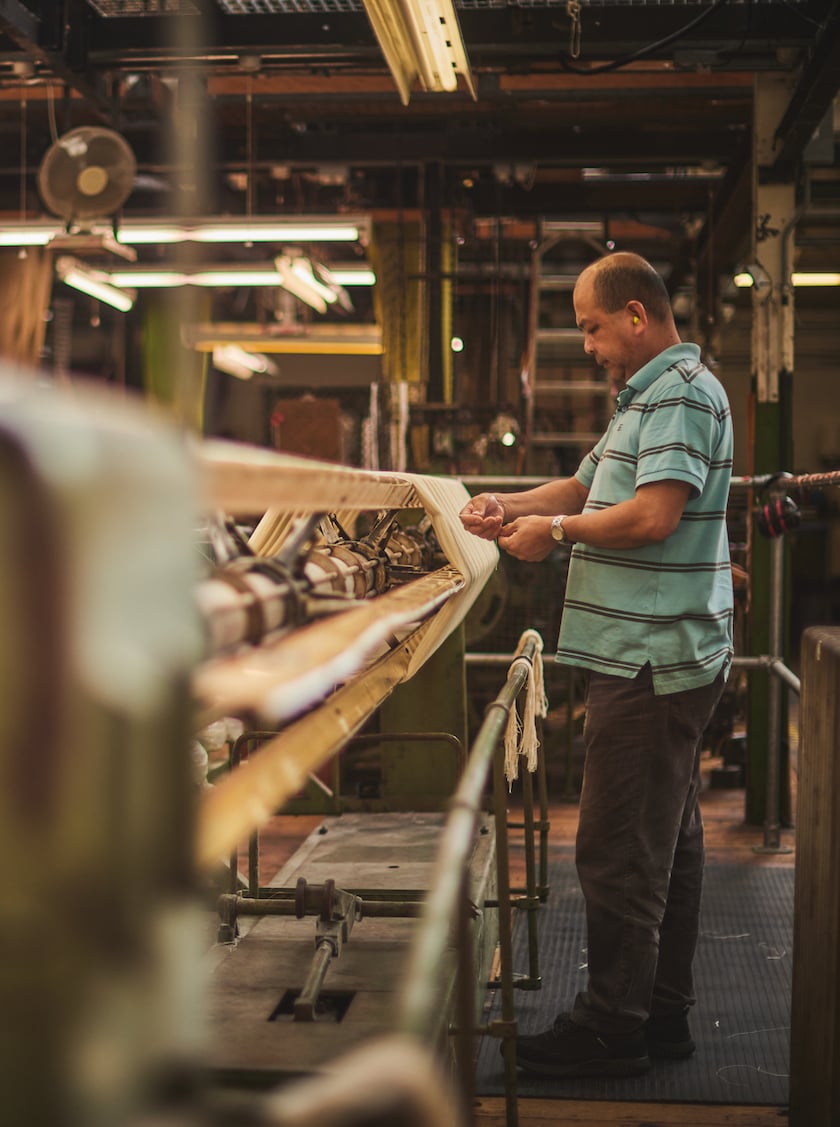 Globe-Trotter executive chairman Vicente Castellano commented: 'Our founders built Globe-Trotter with the aim to create suitcases which look beautiful, are incredibly practical to use and will last a lifetime. The care and craftsmanship that go into each case at Globe-Trotter cannot be replicated anywhere else in the world. It is fitting that we produced this Special Edition case, which celebrates this for Globe-Trotter's 125th anniversary. I'm delighted that we can offer this to our customers.'
The 125th Anniversary Special Edition collection is available to order online at globe-trotter.com and in the Globe-Trotter stores in London, Tokyo and Los Angeles. Given the highly specialised manufacture of the Special Edition, each piece will be made to order, with a waiting list currently in place.
Free Luggage Tag
Sign up to receive a free handmade luggage tag with your first order and be the first to get exclusive access to new releases, offers and events. T&Cs apply.