Completing our trio of travel guides to celebrate the launch of our new Pop Colour collection is an under-the-radar guide to the ancient, fairy-tale city of Venice.
To commemorate our new Pop Colour collection, Globe-Trotter has launched a series of destination guides inspired by the three signature colours. Blue is synonymous with travel: reminiscent of sky, sea, open spaces and freedom. Our new Pastel Blue shade reminded us of the snaking waterways of Venice, one of the most unique and romantic destinations in the world. Here, author and travel writer David Annand shows us the authentic, off-the-beaten-track side to this magical floating city.
Pop Colour · Carry-On and Check-In | Pastel Blue
Destination: Venice, Italy
VENICE
Everything you've heard about Venice is true. It is singularly beautiful and romantic. Its architecture and interiors are unmatched. Getting a gondola down the Grand Canal really is one of the best things to do in the whole wide world.
Sadly, everything else is true too: it can be overwhelmingly, unbearably busy; rip-off restaurants abound; some of the locals have, understandably, had enough. But these things are actually mostly only the case in the high season – in July and August – and mercifully the awful cruise ships have been banned, to everyone's relief. Go between autumn and spring, when the city is less busy (if a little likelier to flood), and you'll get a sense of La Serenissima at its authentic, awe-inspiring best.
DO
Venice is stacked when it comes to major attractions: Piazza San Marco is mobbed for a reason, the Doge's Palace has an all-time great interior, Peggy Guggenheim's private art collection is one of the best in the world. Once you've ticked off the big-ticket destinations, head to some of the city's under-the-radar gems. The Museo Fortuny is housed in the Palazzo Pesaro Orfei, the former home of multidisciplinary design polymath Mariano Fortuny, who lived there in the first half of the 20th century. Go for a brilliantly over-the-top collection of wall hangings in heavy damask, painting-crowded walls and all-round Venetian maximalism. During the Art Biennale years (the next one is 2024), the Giardini della Biennale throngs with visitors to the globe's pre-eminent art world jamboree. But in the off-years it's also a lovely place to wander, get up close to the international pavilions, including Alvar Aalto's Nordic offering and Carlo Scarpa's sculpture garden.
EAT
To eat well in Venice it is imperative that you get away from the crush of San Marco with its overpriced and unlovely tourist traps. One option is to head north to Venice's old working-class neighbourhoods with their atmospheric bacari that turn out cicchetti – small plates of rich, dense food – all of them bearing the hallmark of Venice's long history as a trading post, spice route stop-off and melting pot of cultures. Try Cannaregio's Ca' d'Oro – Alla Vedova just off the bustling Strada Nuova, a delightfully unpretentious place which does the best meatballs in town. Or for a more contemporary take on the bacari, head to Santa Croce and Cantina Arnaldi for plates of bresaola and formaggi, and all kinds of interesting wines by the glass. For a glorious al fresco lunch, head to the vine-covered inner courtyard at Corte Sconta, where a sophisticated crowd order plates of spaghetti alle vongole and the restaurant's famous Venetian-style tuna.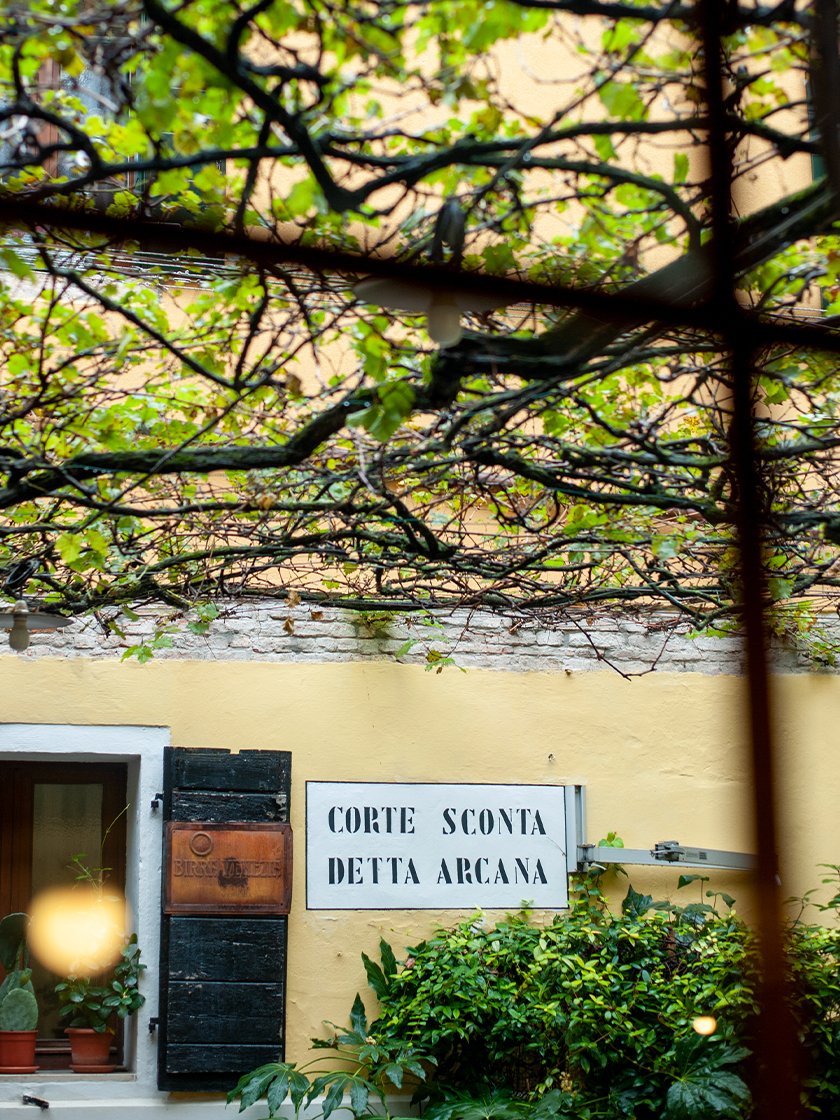 STAY
Nowhere does big, heavy opulence quite like Venice, but it often comes with a big, heavy price tag. To experience Venetian-style grandeur at an affordable price, head to the wonderful Ca Maria Adele, which is tucked away near the tip of the Dorsoduro in a quiet part of the city. The interior is big and bold – think Murano chandeliers and statement wallpaper, a moody colour palette and thick fabrics everywhere you look – and there's a private landing stage for boats so you can book a private water taxi from the airport and arrive in style. For something modern and fresh, try the Il Palazzo Experimental by the wildly cool French hotel group. Throughout, the décor has an exuberant Italy-in-the-'80s vibe, all curvy furniture and breezy red-and-white striped furnishings. The hotel restaurant, Adriatica, serves a short, thoughtful menu of modern Italian dishes, but the jewel in the crown is the Cristina Celestino-designed bar where the bartenders mix Experimental's famously, er, experimental cocktails.
SHOP
Housed in a 16th century trading centre that has been brought thrillingly up to date by Rem Koolhaas's OMA architecture practice, T Fondaco dei Tedeschi has a claim to be not simply the most beautiful shop in Venice but possibly the world. As well as a roll-call of fashion's international power players, there is a carefully curated collection of local products and a café that was designed by Philippe Starck. You can book a free 15-minute slot on their rooftop terrace, which has one of the best views of the city. A handy two-minute walk north of Piazza San Marco is the 19th century chocolate emporium and gelateria, Venchi. Their artisan gelato is made fresh every day, and each cone comes with a little nugget of their signature chocolate wedged in the top like an astonishingly upmarket Flake.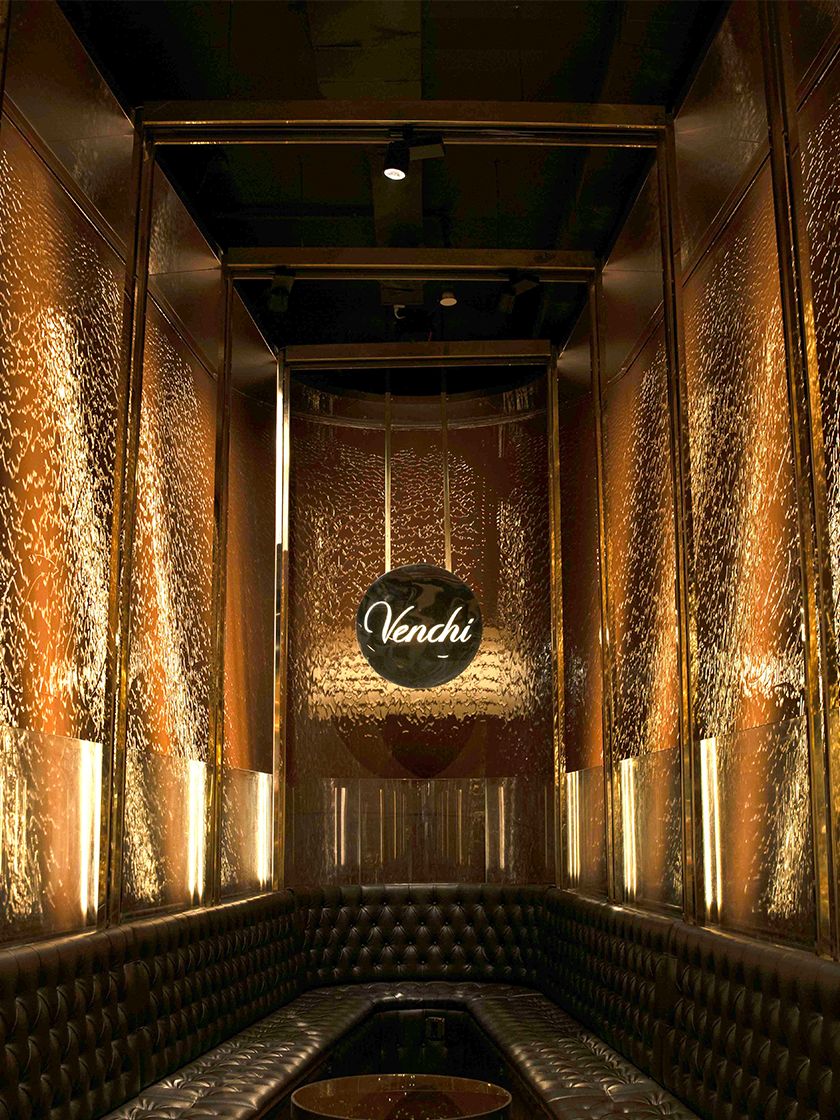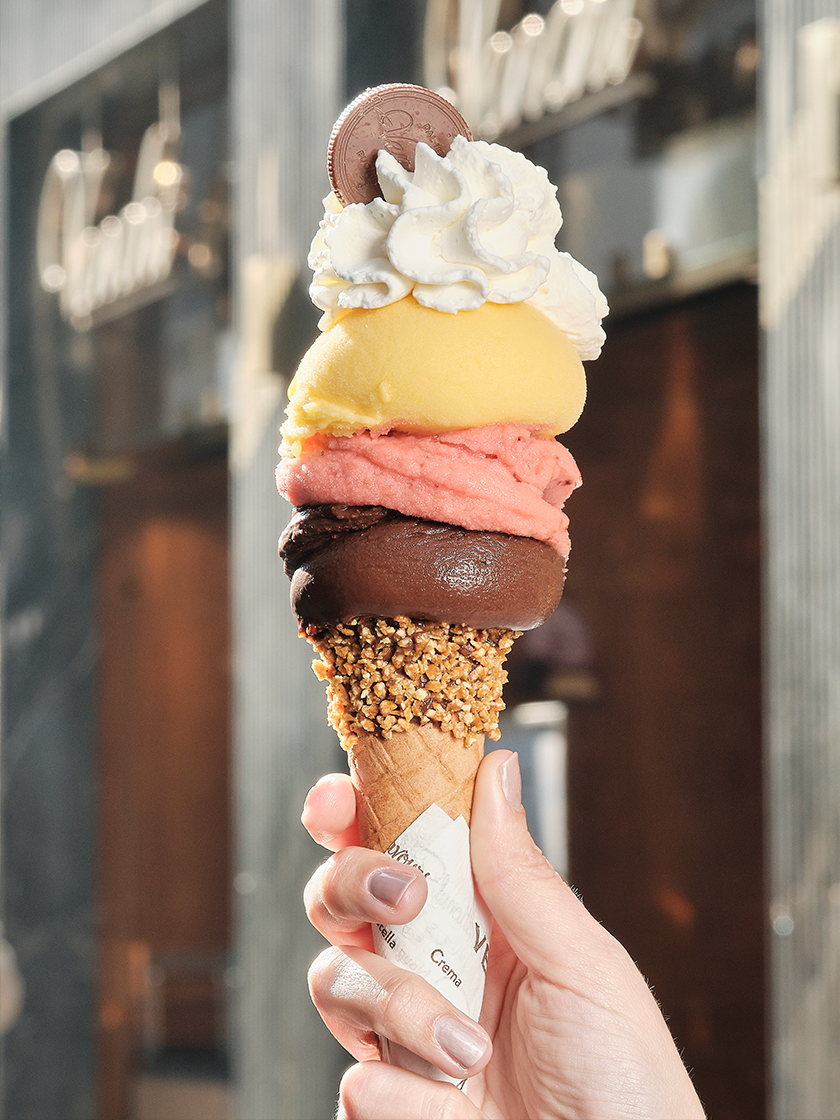 Discover the Pop Colour collection online and at Globe-Trotter Flagship stores.
Free Luggage Tag
Sign up to receive a free handmade luggage tag with your first order and be the first to get exclusive access to new releases, offers and events. T&Cs apply.