The founder of British apparel brand Orlebar Brown on revolutionising men
'
s swimwear, being inspired by Bond
,
 and annual adventures.
Adam Brown launched British clothing brand Orlebar Brown in 2007, specialising in men's swim and leisurewear. He began with 1,000 units of tailored men's swim shorts, which he designed, selling from a storage unit in Fulham. Fast forward to 2021 and the company is now a multi-million-pound business with stores across the globe, including Europe, the US, and the Caribbean. The James Bond film series has been a big influence on the brand and OB clothing has featured in more than one 007 movie, including No Time to Die…
Tell us about your working life before you moved into apparel?
I was one of those people who left school and didn't know what to do. I didn't really have any clear vocation. I did odd jobs in advertising agencies, estate agents and then ended up working in the voluntary sector where I worked for a chain of different organisations around HIV, prisons, and children's charities where I did major donor fundraising for about eight to ten years. I then went back to college, studied photography and worked as a portrait photographer for about six or seven years. It was kittens and dogs and children and things like that. I knew that I was never going to get the big advertising jobs, so I started thinking – I was 40 years old, in debt, didn't own anything much and thought that I was at a point in my life where I needed to do something.
What inspired you to move into fashion?
There was this moment on holiday when I had to go and change for lunch. I was just sitting on a sun lounger thinking, 'I want shorts. I don't want swim shorts. I want shorts I could swim in, so I could go to a restaurant in them.' So, I designed this thing in my head: shorts that had side fasteners and which were a more tailored short – something a bit smarter. When I got back, I did a three-day fashion business course and a one-week drawing course.
So, what were the shorts you designed?
I had this one style of shorts and I made it in three lengths and there was a flap-fronted drawstring pair. That became the classic shorts as we now call them. When I was on holiday all my friends were dressed in rubbishy T-shirts and slouchy shorts, and they all looked rubbish. But in London and in general life, they cared about how they looked. So, I saw an opportunity in redesigning men's swimwear as a category. Previously, it was always 'sport' or 'surf' with baggy board shorts. There was nothing tailored. It seemed like there was a gap in the market that we could do something with.
Were the James Bond films a part of your life growing up?
Yes, subliminally at least. Pictures of Roger Moore and Sean Connery – they always appeared on the original mood boards I did for OB – a lot of towelling, and the adventure, the humour, the wit, the romance. I also like the fact that Bond protected and looked after people. As someone whom men would identify with – or whom I identified with or aspired to – he is one of those characters, along with Steve McQueen and James Dean. It always seemed incredibly natural to look to Bond and I never questioned Bond. Right from the very beginning, he always appeared when I tried to sell the spirit and the flavour of the brand. When we appeared in Skyfall, that was not a planned moment. That was an incredibly lucky thing where the movie's Costume Designer made the decision to include us in that film, even though it was a 'blink-and-you'll-miss-it' moment.
When people think of Bond as a style icon, it is usually with a tux or something more formal, but you identified with his leisurewear?
Yes. The big thing for me was short shorts. At that point when I started OB, one of the big arguments I used to get was that men want their shorts baggy and long. I would haul out references to Sean Connery in shorter shorts, using bright colours and looking elegant, and teaming it with a sort of button-through shirt rather than a t-shirt. There was elegance, refinement, and a sartorial pace to how he dressed on holiday.
What is one of your favourite moments from the Bond films?
One has to be the Goldfinger baby blue onesie, which is such a brave choice, but he carried it off with such aplomb.
What was your own first great adventure as a traveller?
I was born in Malaya, as it was then. My parents moved to Hong Kong and I then lived in Japan. I didn't come to live in England until I was about eight or nine. So, my earliest memories are of being abroad — going to school in Tokyo. And my grandmother never lived in England. She lived in Borneo or India, all that sort of generation. So, I am very lucky to have her ability to tell stories, her photo albums. She used to breathe life into adventures she'd had. And my grandmother brought me up and so her influence is absolutely fundamental. Over the last 15 years, every year, I try to have an adventure or travel to an environment I have never been to before, whether it is desert or jungle or up a mountain or hiking. I went trekking in Namibia for a few weeks and round Bhutan a few years ago, and hiking around the volcanoes in Chile.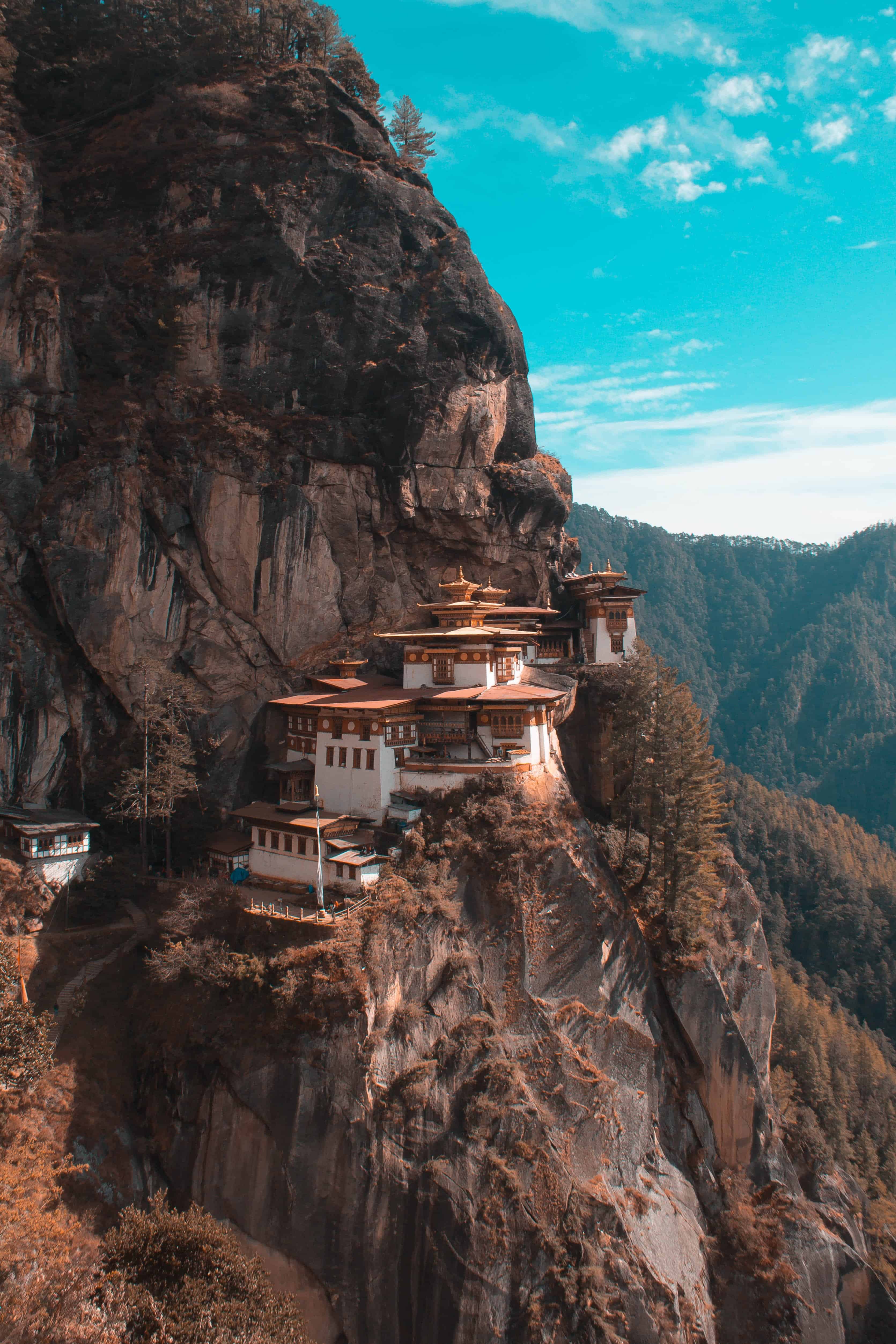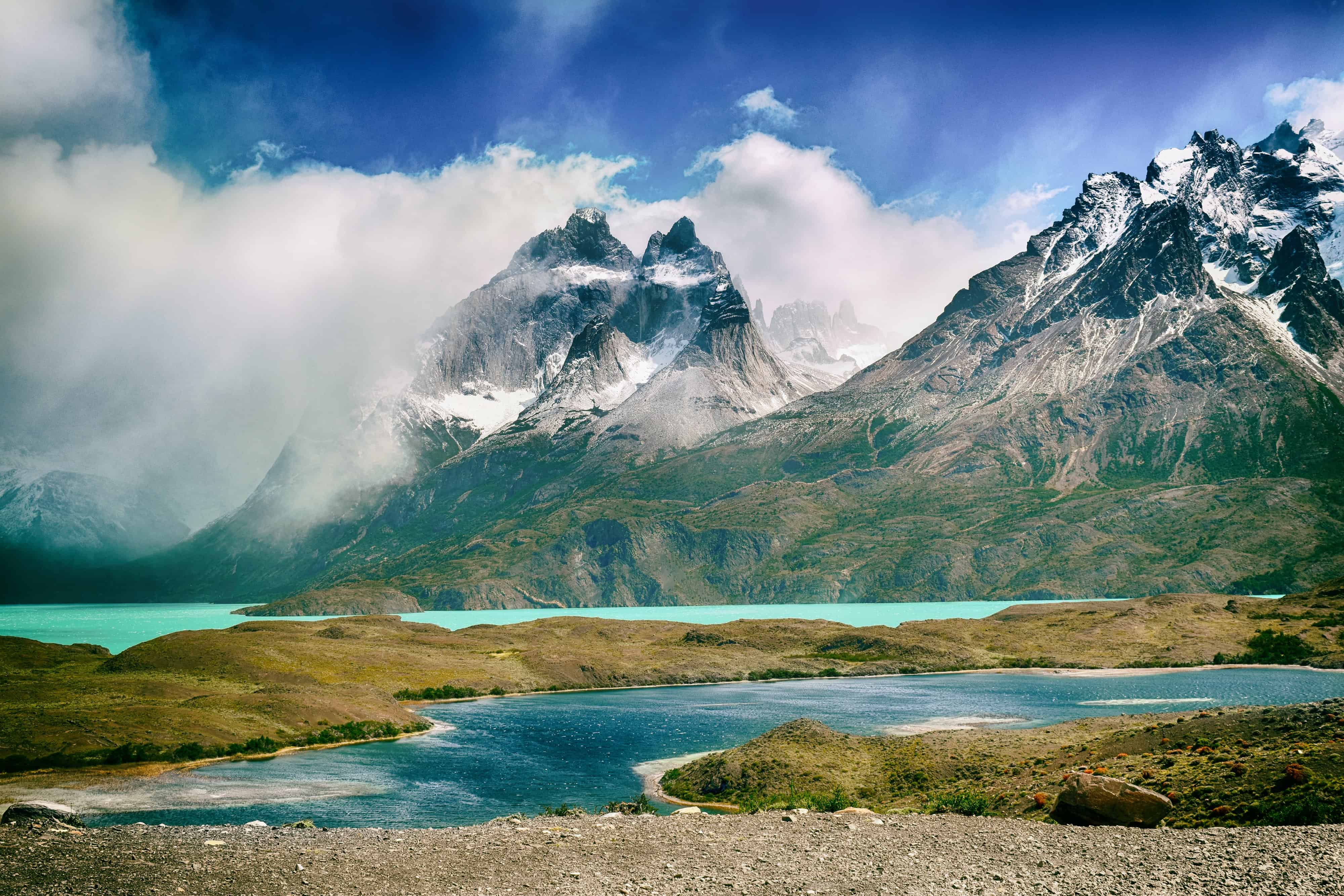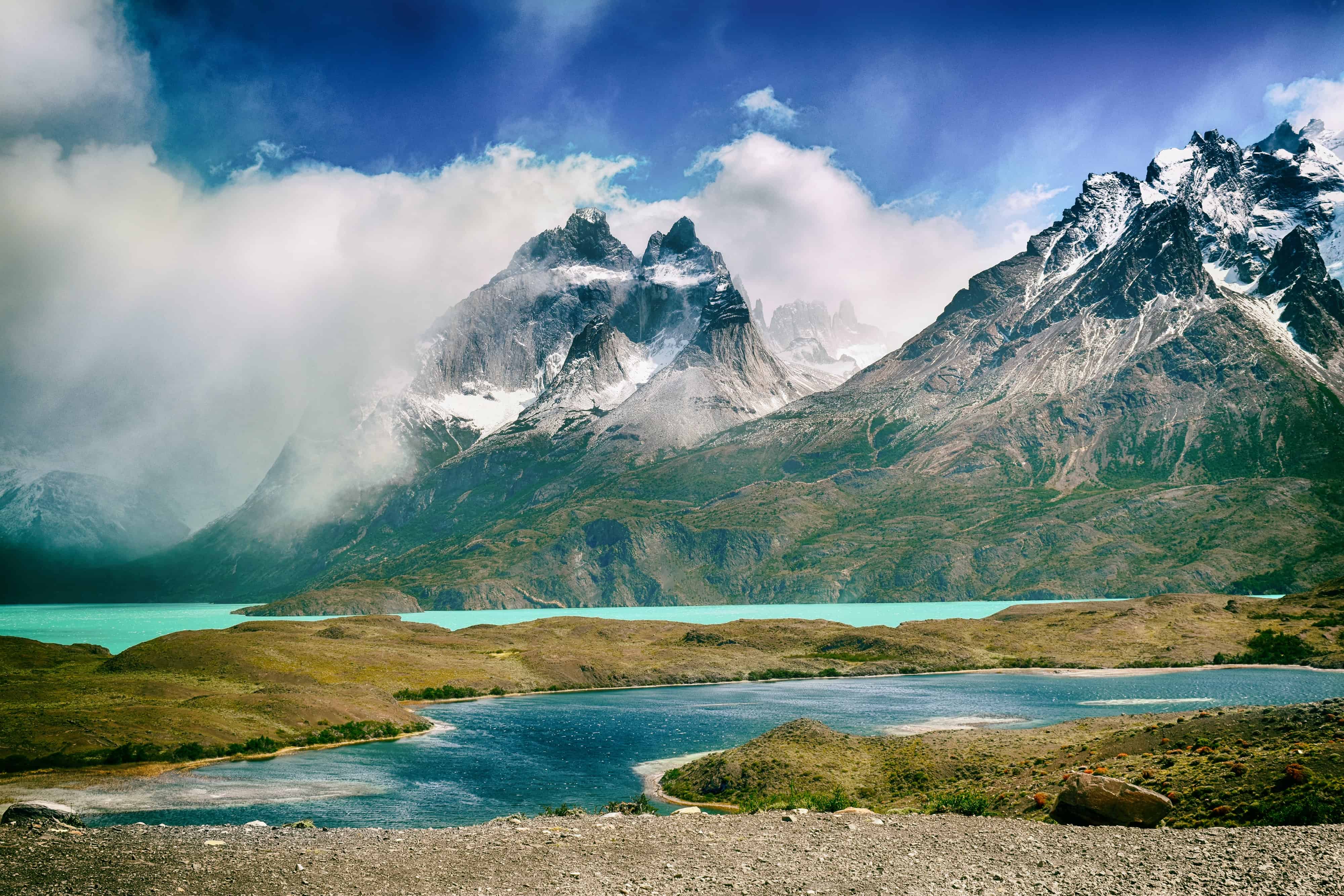 Do you blend that adventure with beach holidays?
I go to Cornwall. I love the beach, the big waves. I love the sea, the cliff tops, crashing waves and noise. I will go to the Caribbean with the still water and hot sun, but my better interpretation of the beach is a wild Cornish environment. 
What are your favourite cities?
I love New York. It's a place that is always very exciting. Also, I love Brussels and Copenhagen; I love going round the markets and looking around antique shops.
Do you have a favourite type of cuisine?
Italian – I like the localised sense of it, everywhere you go.
What is your packing style?
I kid myself that I am very edited and pared-down and colour-matched and thought-out for the evening, and for the day, but I am absolutely not. I always end up with way too much and have to repack twice.
With what item do you always travel?
I always take a pack of cards.