Barcelona is as famous for football as it is for F1. No serious sports fan would miss a visit to the famed Camp Nou stadium nor a visit to the Spanish Grand Prix at the Circuit de Barcelona-Catalunya. Beyond the football and F1 action, which features two-time World Champion Fernando Alonso taking to the track at his first home Grand Prix as an Aston Martin Aramco Cognizant Formula One® Team driver this weekend, Barcelona stakes a claim as Europe's greatest city by the sea, a powerhouse of Catalan culture where architecture, dance, food, bars, beaches and boutiques all weave their singular magic under the searing Spanish sun. It's a city like no other with a spirit that's impossible to resist.
Where can I find the world's coolest park?
Park Güell – Gaudi's unique sculptures, flamboyant fairytale houses, water gardens and a hilltop setting coalesce at Park Güell to form one of the world's most distinctive and beloved parks.
Eusebi Güell commissioned Gaudi to design a place for people to play and live in too, and his mosaic salamander and curving serpentine benches are rightly famous – as are the uniquely exuberant houses and planting terraces. The views are wonderful too: the Modernisme district unfurls in front of you until your eye reaches the cool, calm sea in the distance.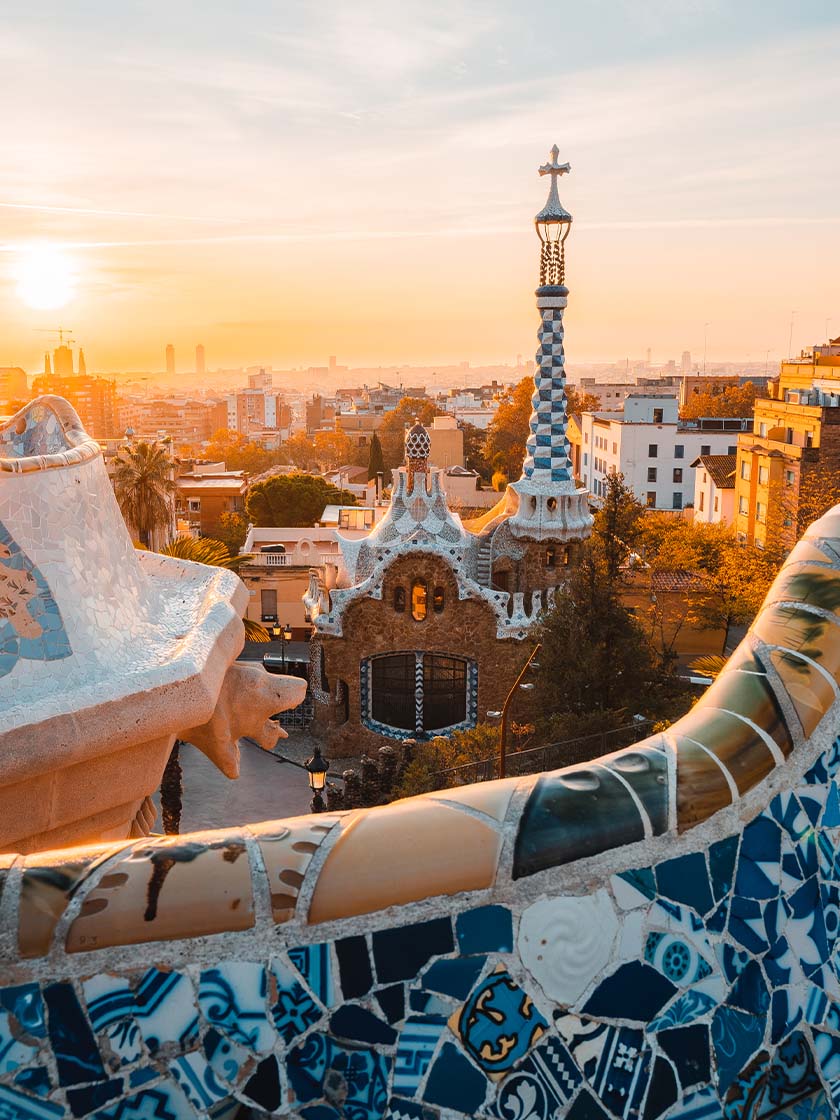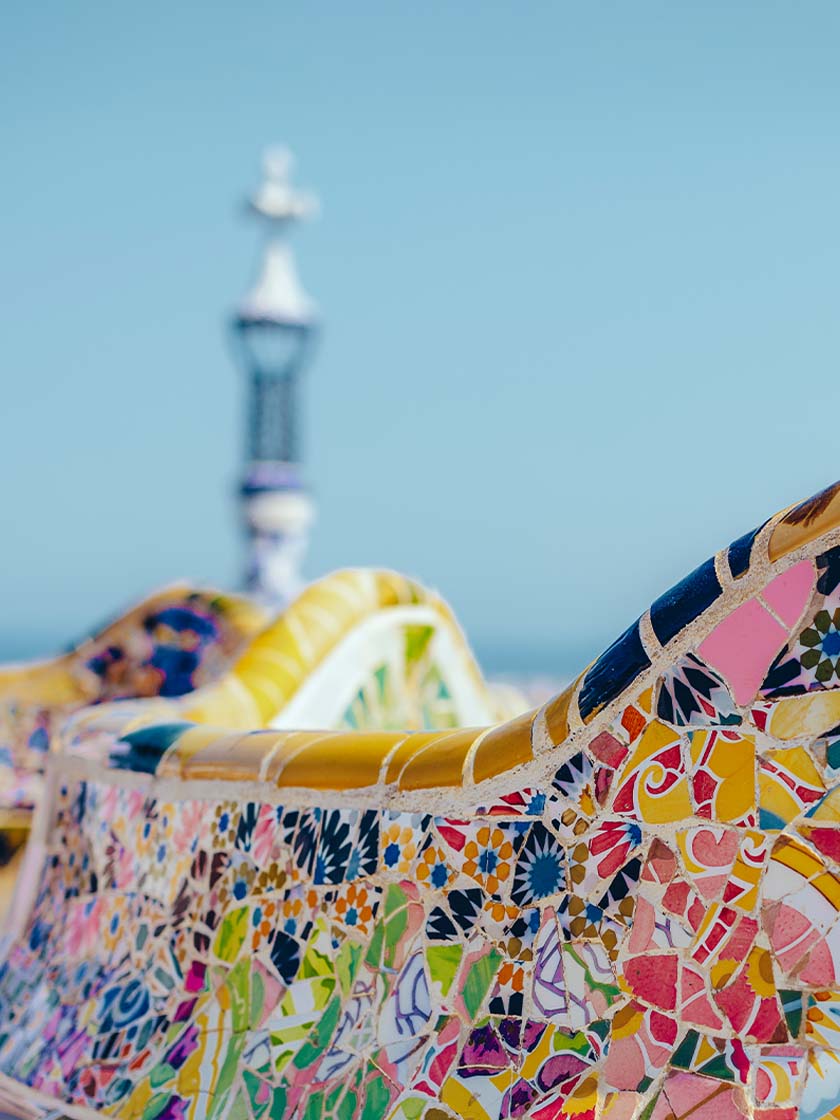 Where to swim with the greatest view of Barcelona?
The 1992 Montjuic Olympic Pool – One image was forever lodged in the minds of those who watched the 1992 Olympics: the iconic sight of divers plunging into the waters of this pool with the jaw-dropping skyline of Barcelona behind them. The best Olympic backdrop ever was made possible by the pool's location near the top of the Montjuic Mountain and its open side facing the city which preserves views for spectators and swimmers. The pool actually has a longer history which stretches back to the 1929 World Exposition in Barcelona and it's big too, with space for 4,000 swimming fans.
Which beaches should I go to?
Barceloneta and Bogatell – Surprisingly, prior to the 1990s, Barcelona barely had any beaches to speak of. There were some gravel slopes where the polluted sea washed ashore and hardy swimmers jumped in. Fast forward to today and the difference could not be more stark. From the 1992 Olympics onwards, sand has been imported next to a cleaned-up sea to create a series of brilliant beaches. In fact, we think these might be the best inner-city beaches in the world. Easily accessible and firm favourites, you can soak up the sun, play volleyball, surf and swim on Barceloneta, the busiest and most famous, or Bogatell, our pick, which has plenty of room to sunbathe or party.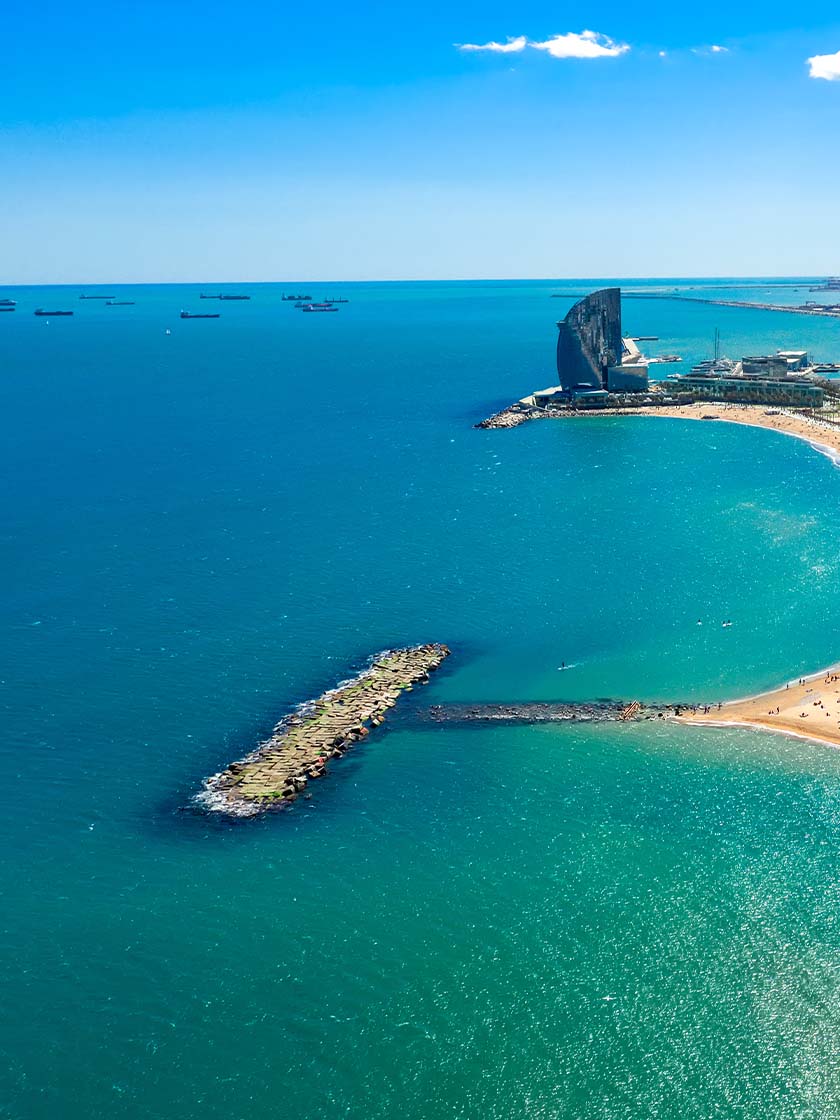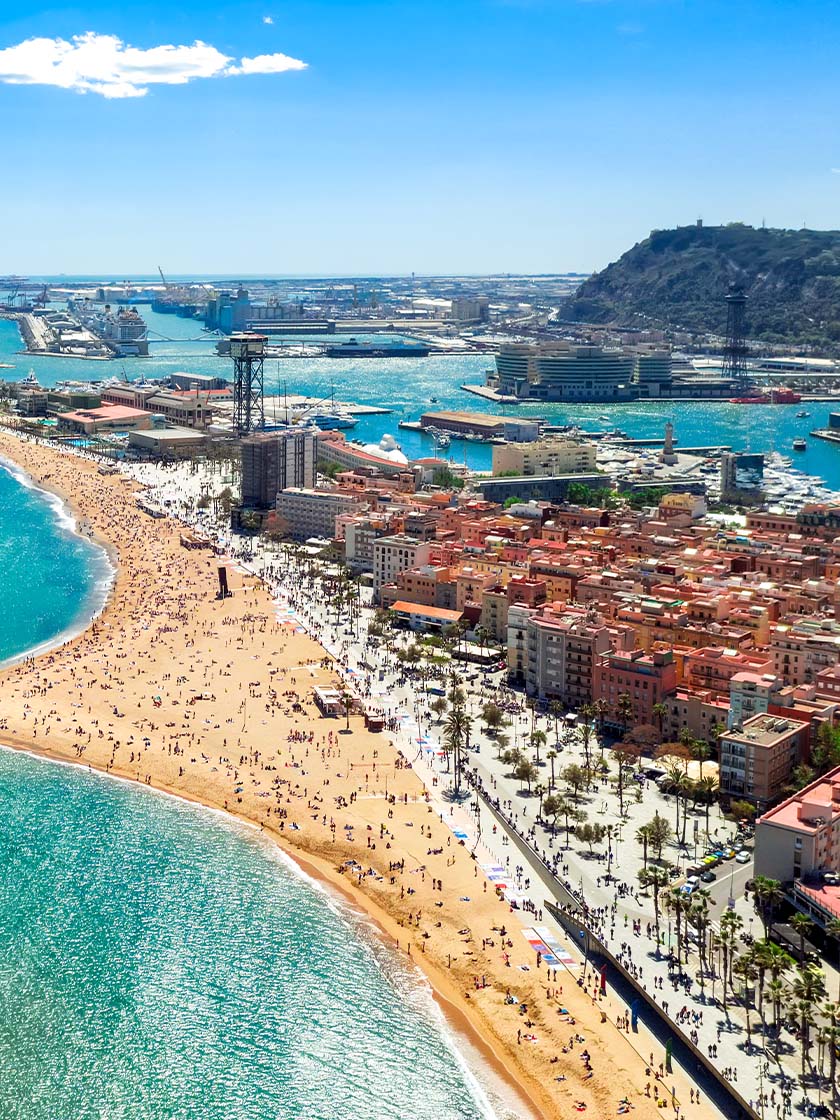 Where can I sample the best cocktails?
Sips – Barcelona has long been hailed as a gastronomic capital, but in recent years, its cocktail scene has truly flourished. Amongst the city's exceptional bars, Sips stands out with its seamless fusion of vintage elegance and contemporary flair. Recognised internationally for its excellence, Sips has proudly secured a third place in the renowned World's 50 Best Bars list. At the helm of this establishment, Marc Alvarez and Simone Caporale have crafted a reputation for their innovative and daring libations. The artful presentation is matched only by the exquisite flavours that await.
Where can I see the world's most famous unfinished icon?
Sagrada Familia – Barcelona's most famous landmark, Sagrada Familia, isn't even finished. And this is part of the appeal for the millions who have come to wonder when and if this great Gaudi cathedral ever will be. There are many more years of work to go, but it has been a century of work to get to this stage. Even the embellished towers with their colours and naturalistic shapes are enough to show you the wonders of Gaudi's design brain and the majesty of this grand and possibly unfinishable building.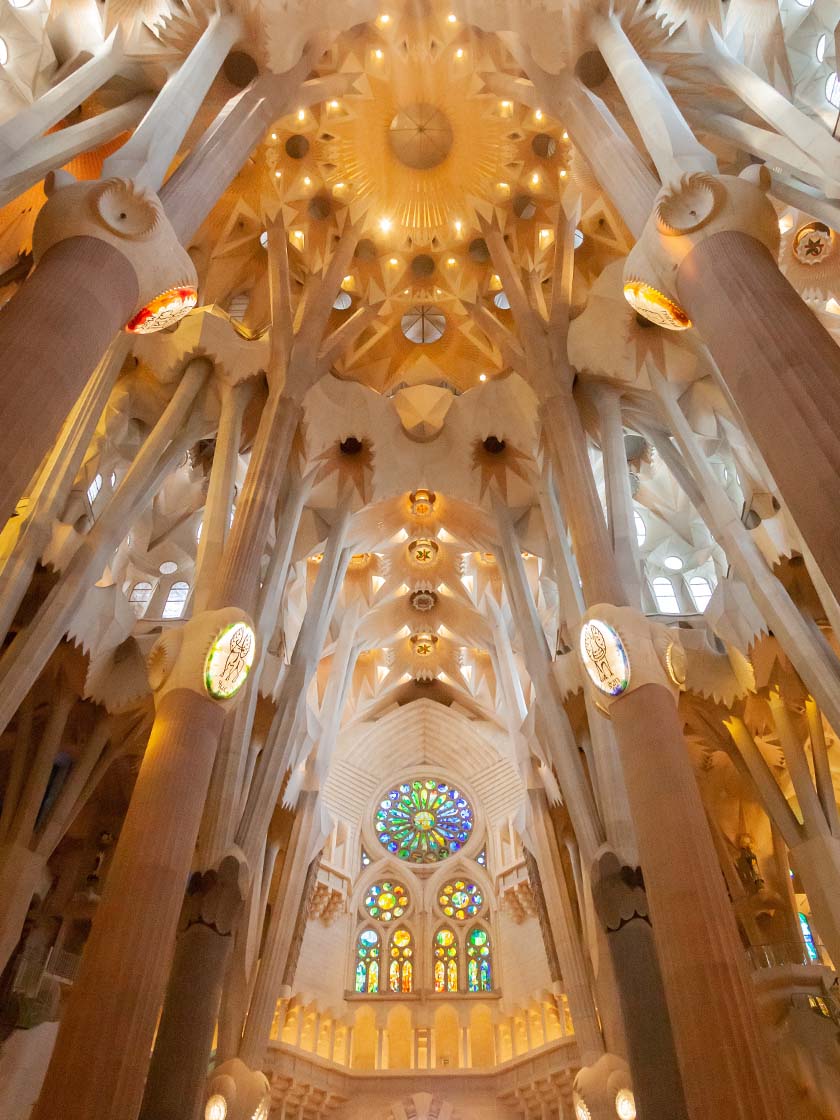 Where can I taste the best vegetarian dishes in town?
Xavier Pellicer and Bar Veraz – Barcelona is a cosmopolitan world city where vegans and vegetarians will be well catered for. Chef Xavier Pellicer is one of the city's new breed of chefs who are putting vegetables front and centre at his own eponymous restaurant and at the Barcelona EDITION's Bar Veraz, which is known for slinging some of the best small plates of food in town.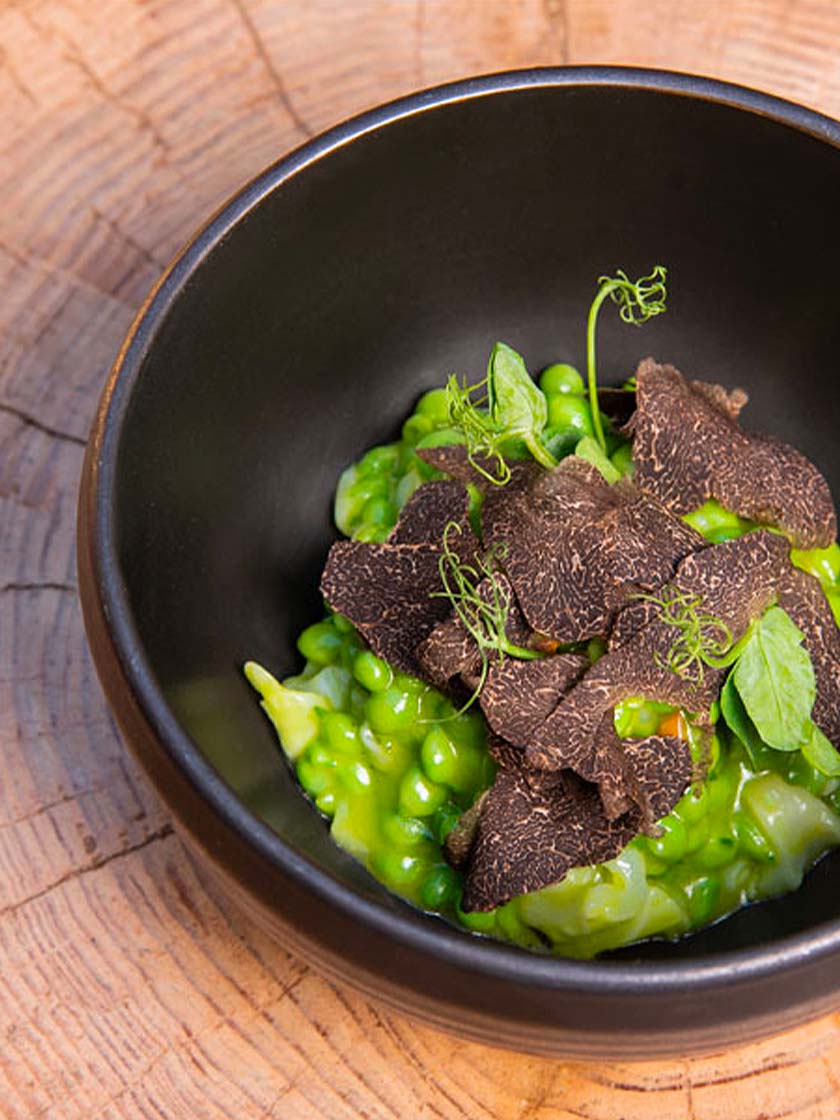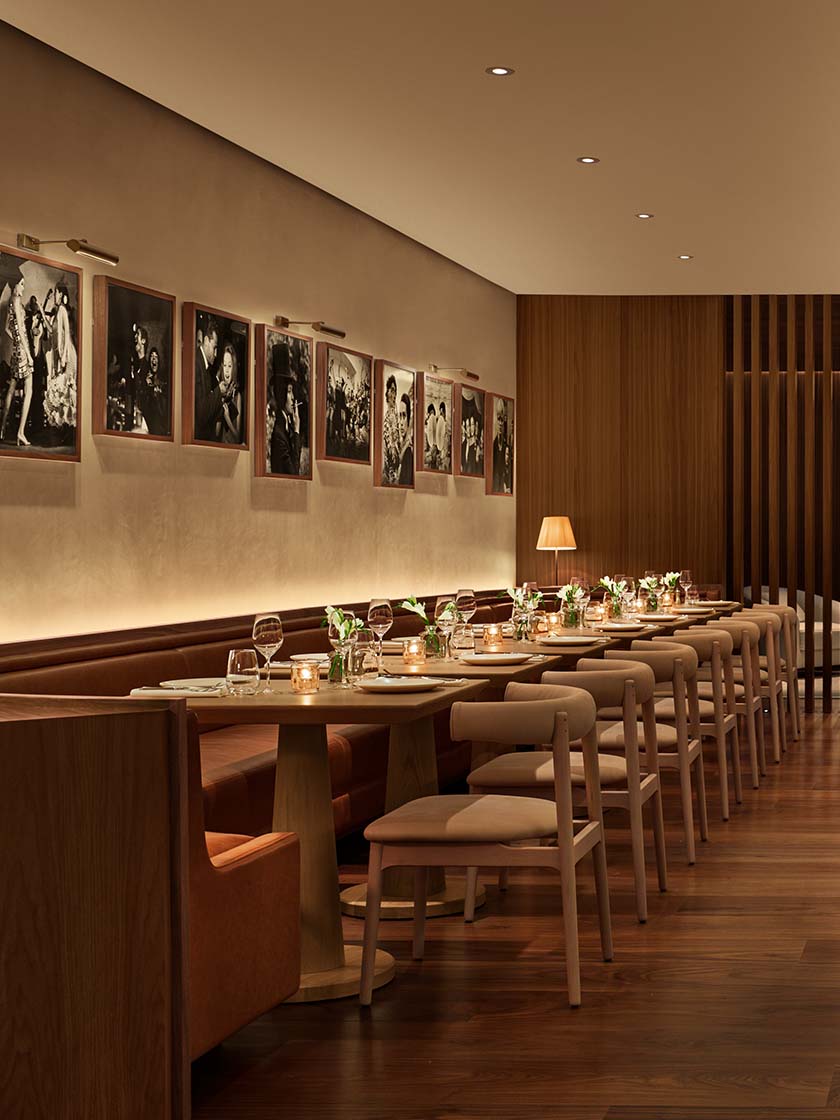 Want to escape to another seaside spot?
Sitges – In under an hour, you can reach pretty Sitges by train or car and feel like you're in a different universe. This is where Barcelona's hipsters and city slickers escape en masse on summer weekends, but you can join in the fun at any time. Noted for its profusion of art with the likes of the Maricel Museum, and a thriving LGBTQ+ scene to boot, it's a breath of fresh air. Seafood restaurants and swish bars line the seafront, and the beach is perfect for swimming. The tiny town also features cute squares, historic architecture and plenty of shopping.
Where can I get up close to an F1 car?
AMF1 x Kimoa pop-up store and IL PITSTOP – If you can get to Barcelona's most famous street, the captivating Las Ramblas, during the week of the Spanish Grand Prix, be sure to visit the AMF1 x Kimoa pop-up store on Rambla de Mar. Located a stone's throw away from the iconic, tree-lined, Las Ramblas boulevard, you'll find a replica AMF1 car and have the opportunity to get kitted out in the latest team wear and accessories in preparation for the race weekend.
Take a five-minute stroll from the store to Plaça de l'Odissea during race week and you'll find IL PITSTOP – the immersive F1 experience created by super-premium Italian beer brand, Peroni Nastro Azzurro 0.0%. Designed to bring the sport closer to fans, the experience immerses you in the exhilarating atmosphere of the AMF1 garage, complete with its own viewing gallery, team radio, and the chance to get up close to a replica AMF1 car while sipping on a crisp and refreshing glass of Peroni Nastro Azzurro 0.0%.

The Globe-Trotter x Aston Martin Aramco Cognizant Formula One® Team partnership celebrates a shared commitment to craftsmanship, innovation, and heritage; bringing together the timeless style of Globe-Trotter's handcrafted luggage and the cutting-edge design and performance of the Aston Martin Aramco Cognizant Formula One® Team.
Free Luggage Tag
Sign up to receive a free handmade luggage tag with your first order and be the first to get exclusive access to new releases, offers and events. T&Cs apply.