The Italian fashion designer has been a Globe-Trotter fan since the 90s. Here, the under-the-radar outfitter of the likes of Leonardo DiCaprio, Ian McKellen and Stanley Tucci shares some travel stories and tips with us, and suggests a new Globe-Trotter design he'd like to see.
Massimo, what would be your New Year's dream destination for 2022? Somewhere you have visited?
Or maybe somewhere you have always wanted to see?
When I was a child, my grandmother used to tell stories and read me Giulio Verne [Jules Verne] books before bedtime. There are two key words in your question – "dreams" and "somewhere". I sometimes dream that I've gone somewhere during the night and whenever that happens, I tend to feel very happy in the morning. I meet people, discover new places. Dreams are my ultimate destinations.
And is there a place – city or country – you often return to?
New York City is definitely one of my favourite destinations of all time. I have many friends who live there and host me in their homes whenever I'm there.
Can you tell us what your most adventurous trip has been?
California in the company of Mari, my wife, and our son Nicolò, road-tripping. We rented a van and journeyed through the desert in the summer of 2018. We travelled across California for a full month. I wanted to take my son to see Los Angeles, Palm Springs, Death Valley, Sequoia and Yosemite National Parks, Malibu and Big Sur.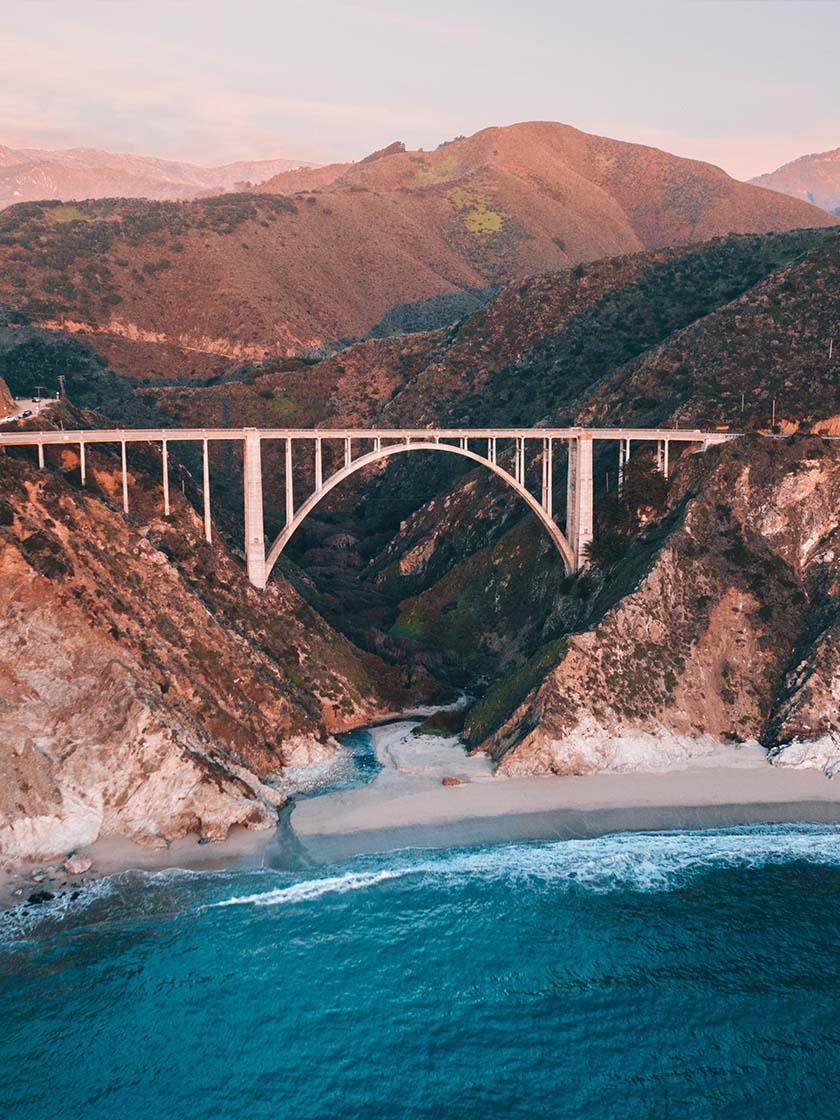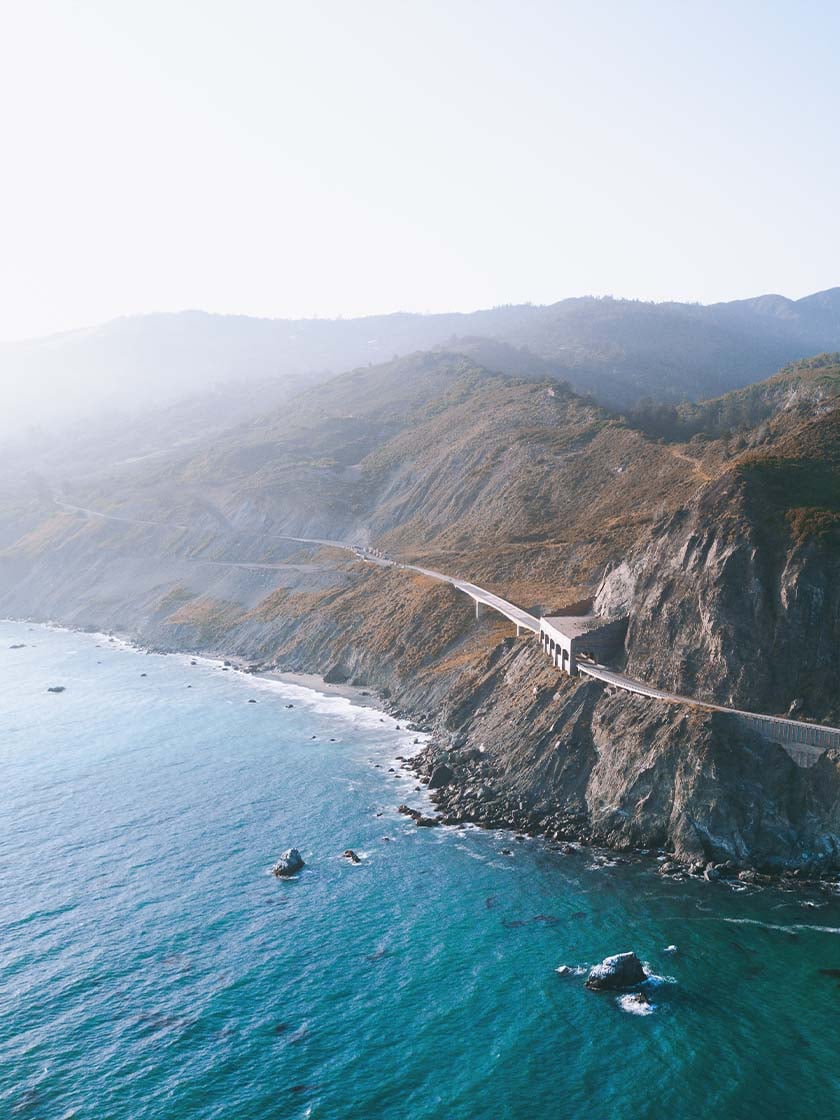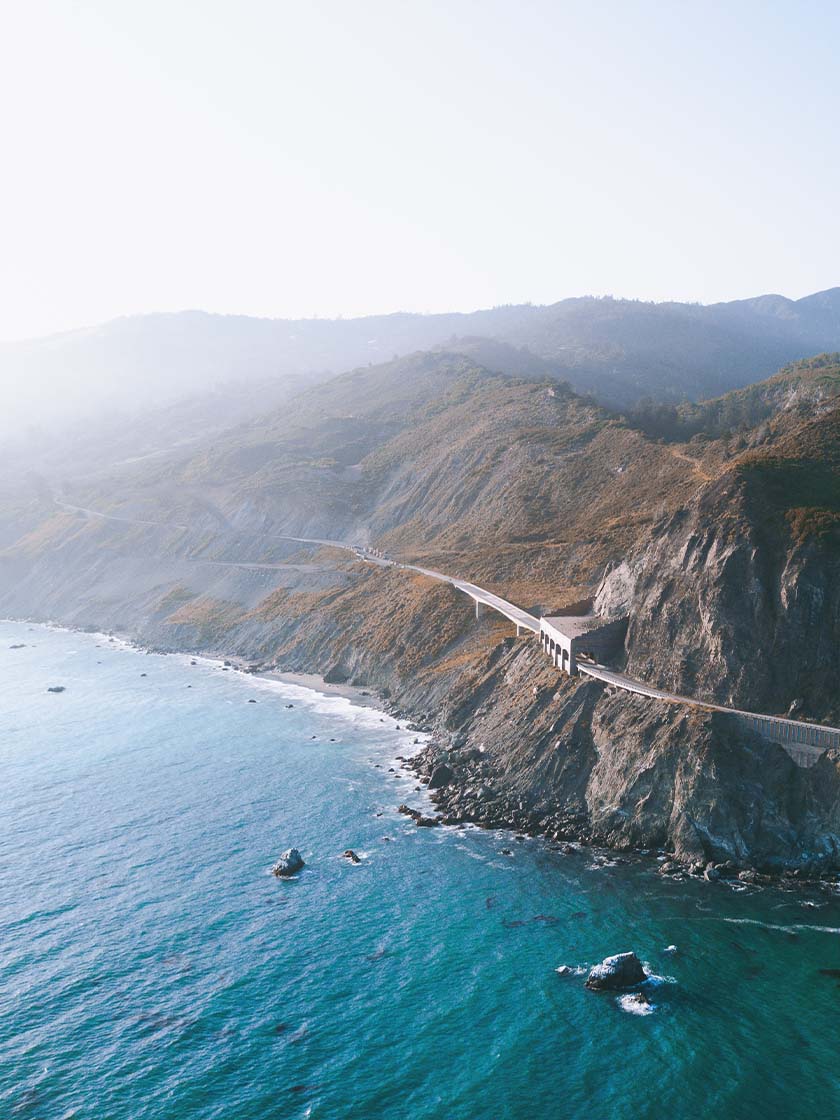 Where is the best hotel you have ever stayed in?
A friend of mine opened a very cosy, small hotel in Santa Margherita Ligure a few years ago. It's called Hotel Blu di Te. I like how everyone takes care of you there.
What is your preferred mode of travel or transport?
I used to travel a lot with my motorbike. I still own a Triumph Bonneville, parked right in front of my studio. It reminds me of how free I felt when riding it on trips.
When did you first discover Globe-Trotter?
I first discovered Globe-Trotter in the 90s when I was the creative director of Malo. I asked them to produce a set of navy blue suitcases – the same blue as the iconic blue of Malo cashmere. With that set we presented our first travel collection at Malo: a small blanket and pillow, also made in blue cashmere. The project was displayed in the windows of all Malo stores around the world.
Which cases do you use?
I like to travel with my blue Globe-Trotter, and I also collect a lot of vintage suitcases and large travel handbags. If you visit my studio, you will see that I have a few of them around the place. They're here to remind me that I'm always potentially ready to fly away anytime.
What do you like about Globe-Trotter?
I like the material they're made with and that there are no "over-structures". They are essential, light, and I appreciate their excellent quality.
What is your packing style?
Absolutely spontaneous. I used to travel with very light luggage. Essentials only.
What do you always pack for a trip?
I always pack last-minute, and I obviously always leave something behind.
What are the luxuries you never travel without?
My cashmere sweaters and a bunch of colourful handkerchiefs to keep with me and to also gift along the way. But really, my family is the greatest luxury I bring on all my travels.
What is your go-to travel outfit?
I like to go for comfort. I enjoy travelling with a jacket and a very simple crewneck sweater. Corduroy trousers are a great travel companion too, as are my desert boots.
Where have you had your best-ever meal on a trip, and do you have a favourite type of cuisine?
One of my favourite aspects of travelling is discovering local cuisines. A personal favourite of mine is Lebanese.
Where is your favourite bar in the world?
It is located just in front of our studio in Milan: Elita Bar in Via Corsico. There's also a very cool restaurant I crossed paths with while in Kathmandu, it's called Don't Pass Me By, after the Beatles' song.
And if you could choose any new Globe-Trotter, what would it be?
I'd probably choose the Centenary Carry-On in black. I love how classic and effortless it feels.
And if you could design your own Globe-Trotter, what would it be like?
For Globe-Trotter, I picture four different types of suitcases, all different in size, all dressed of the same faux crocodile leather, dyed in an array of unique shades, such as Bombay Blue, Apple Green, Saffron Yellow and Turquoise. Right under each handle I'd print a graphic black four-leaf clover. Since words are an essential element to what we do here at Massimo Alba, I'd want to print some inside the suitcases too. "Viaggiare, viaggiare, viaggiare" ("Travel, travel, travel"). Inside each suitcase, I would also like there to be smaller, crocodile-printed cotton bags to organise and store shirts, knitwear and so on, made in contrasting colours that also recite the same three words across their centres. massimoalba.com