Fashion designer Jenny Packham founded her eponymous company in 1988, designing evening and bridal wear. A retrospective of her work was shown at the Raphael Gallery in the V&A Museum in 2013, celebrating her label's 25th anniversary.
Her customers include Kate Hudson, Miley Cyrus, Angelina Jolie, Vanessa Hudgens, Jennifer Lopez, Kate Winslet, Reese Witherspoon, Beyoncé, Taylor Swift, Keira Knightley and Rihanna among many others. She has designed several dresses for Kate Middleton, Duchess of Cambridge, and has created outfits for the James Bond films Die Another Day and Casino Royale.
To celebrate the forthcoming 60th Anniversary of the James Bond movies, Jenny Packham has designed an exclusive capsule collection of eight stunning evening wear gowns...
When did you first know that you wanted to become a fashion designer?
I was very young, about 11 years old, when I discovered there was a job doing what I loved – drawing and making fashion.
What is your first memory of seeing a Bond film?
Sean Connery would have been the first Bond I knew. I remember being very stunned by seeing Margaret Nolan – the Goldfinger actress – painted gold and dead!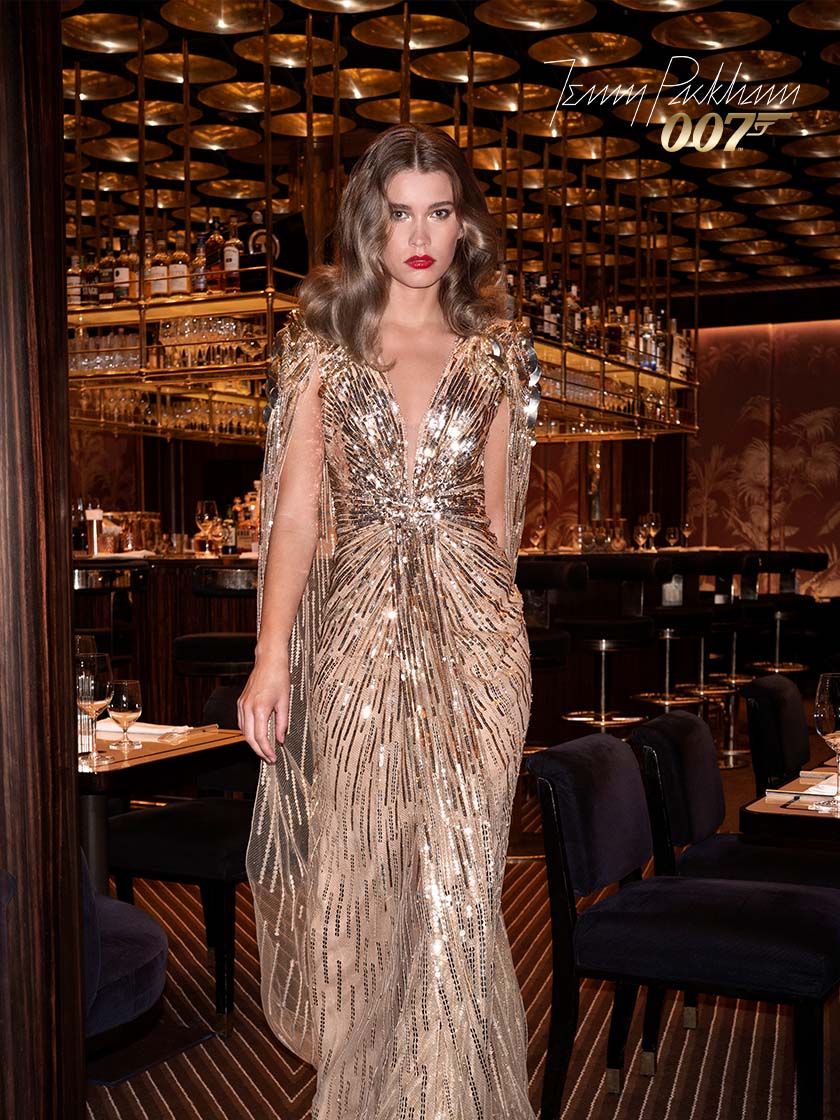 What was the first piece of clothing in a Bond film that took your breath away?
Ursula Andress in the white bikini coming walking out of the sea in Dr. No with a knife on her hip and shells in her hand. I'd never seen a beach or a woman like that before.
And which dresses count among your favourites across the films to date?
I love the JP dress worn by Caterina Murino in Casino Royale. The dress is good but Caterina looks so fabulous wearing the gown. Red is such a great colour for a Bond dress. The colour of passion, seduction, envy, danger and blood.
When did you first become involved with the 007 franchise?
Our first design for Bond was in the 2002 film Die Another Day. Rosamund Pike wore a one-shouldered crystal-embellished gown for a few moments before it slipped to the floor during a romantic moment with Bond. For both Die Another Day and Casino Royale I worked with Lindy Hemming, the costume designer, on the dresses. Lindy had a vision and we collaborated to create the gowns together.
Tell us a little about the dresses that feature in the James Bond 60th Anniversary 007 Collection…
The gowns are either inspired by a dress worn in a film or by the film itself from each decade. The dress idea for The World Is Not Enough, for example, was inspired by the film's ongoing threat of a nuclear explosion, and the dress imitates flames, while the dress from 1977 film The Spy Who Loved Me bears a close resemblance to the one worn by Barbara Bach with added design details.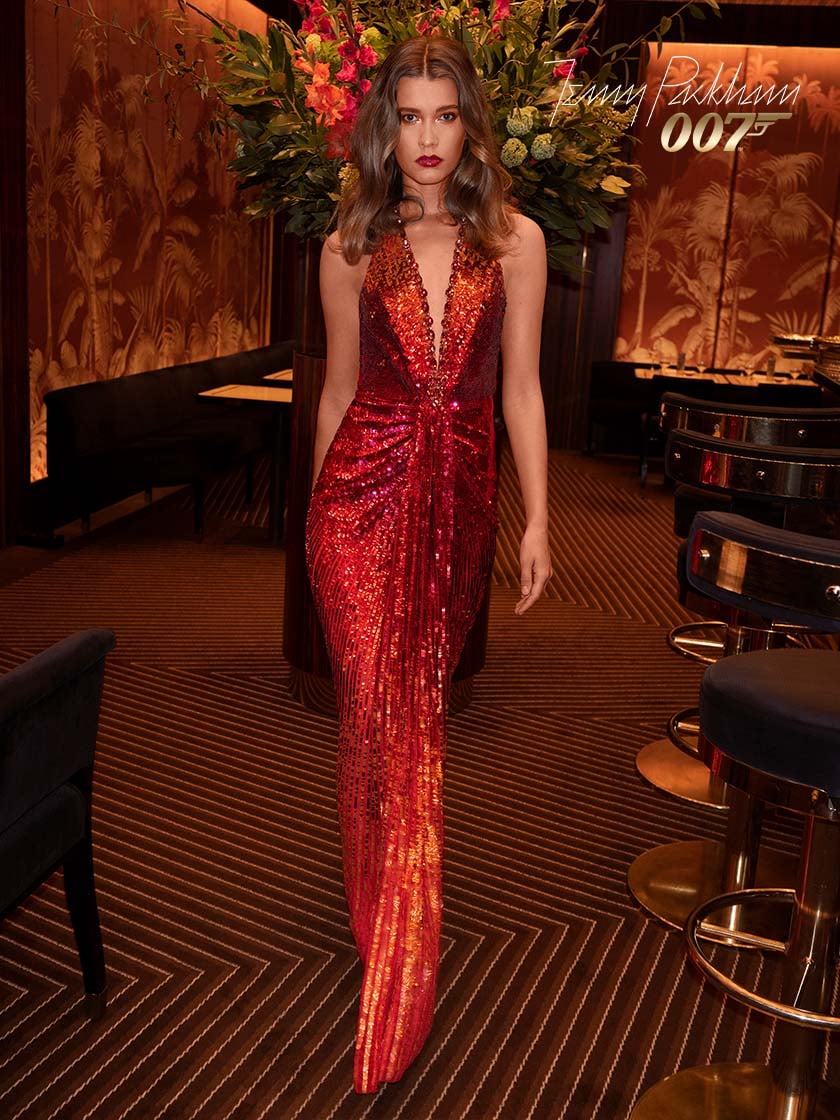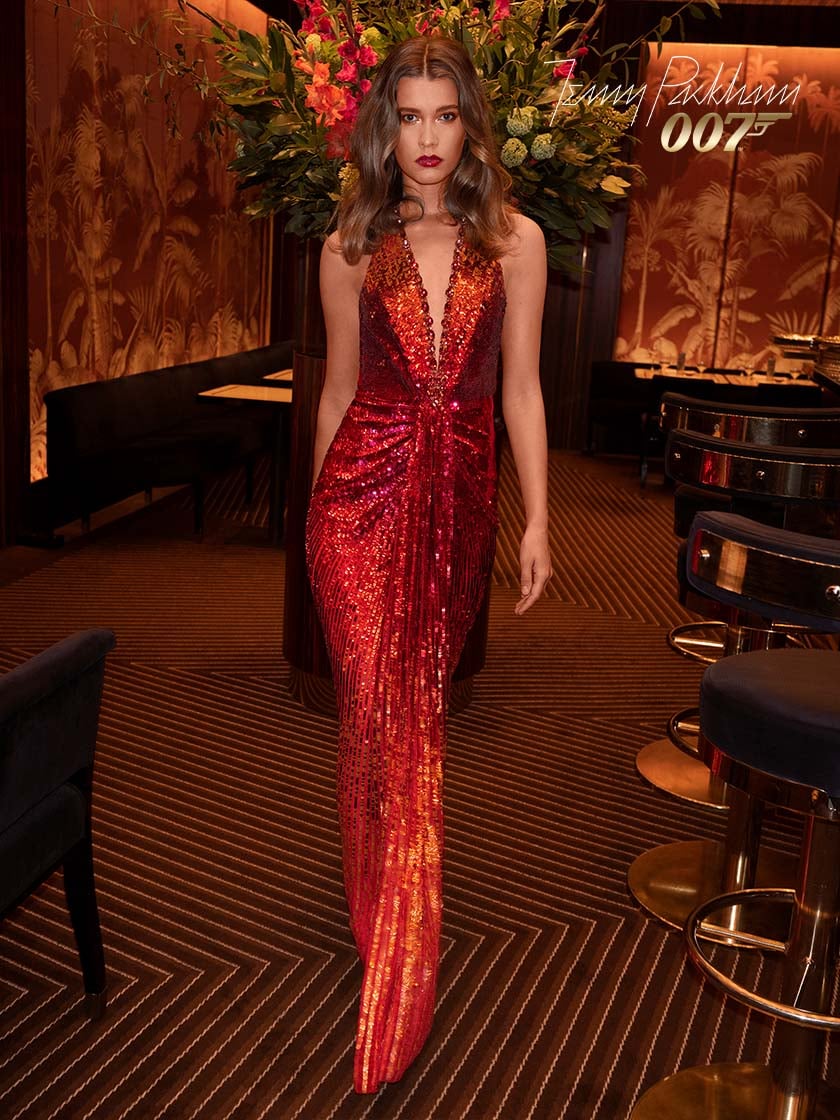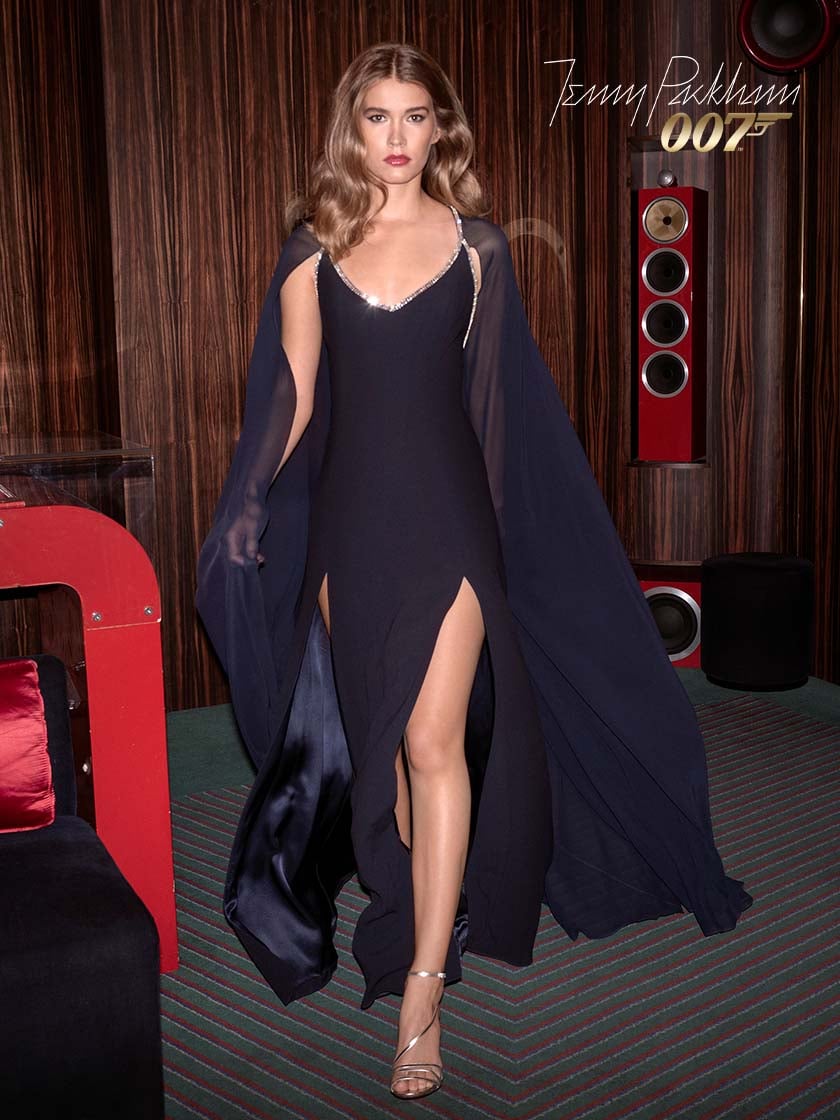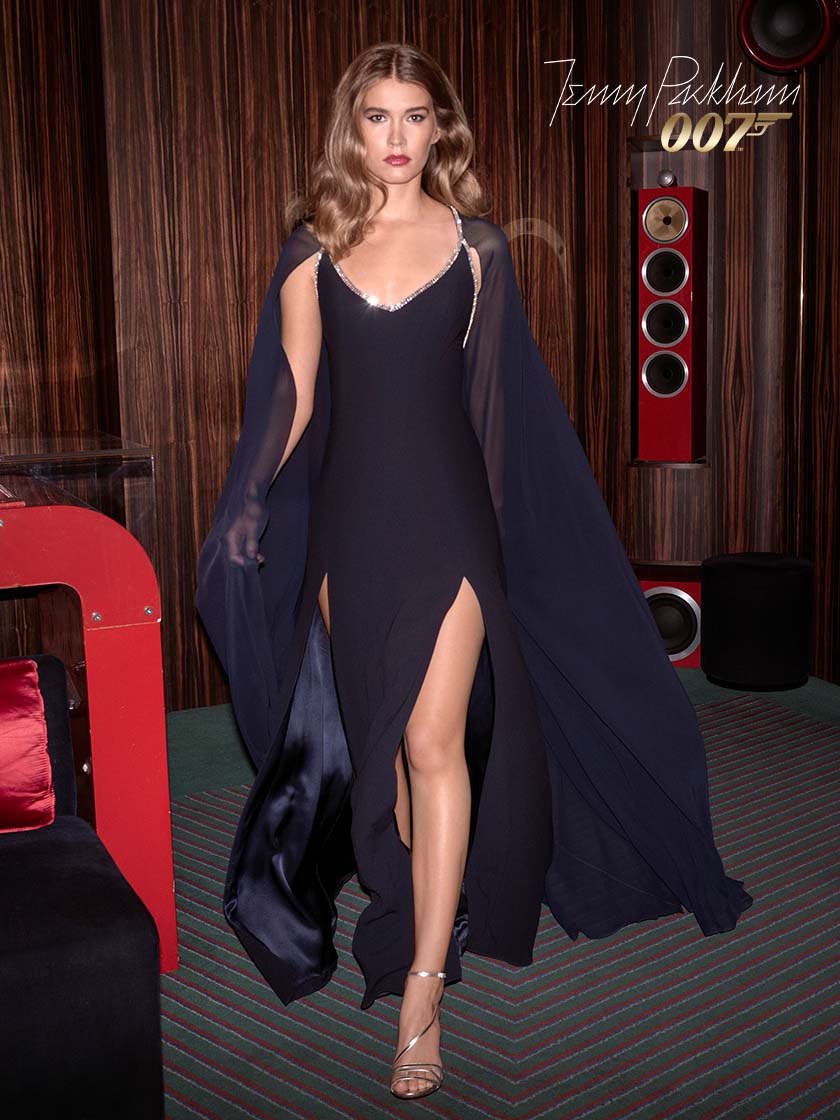 What advice would you give to an aspiring fashion designer?
Be true to yourself, find a niche and don't give up.
Is there a particular part of the world, or a culture, that has fed into your work?
I love Hollywood, and its glamorous and scandalous past always inspires me. And my travels to India, where we create many of our designs, I find creatively empowering. Together I can use these resources to combine elegance and delicious colourful embroideries.
What was your own first great adventure as a traveller?
I was 25 when I first went to New York on my own. I was unbelievably excited to be there. It was another world to me and every store on 5th Avenue had my dresses in their windows.
Is there a part of the world to which you often return?
I am most happy in cities – Paris, Venice, Delhi. I walk and discover and return to find more. I have an apartment in Paris and friends there so I visit as often as I can. As soon as I step off the train I have a feeling of being home. I'm also very pleased to find myself in LA. It's a fascinating place. The vibe appears to be laid back but beneath the surface it's a gurgling vat of pure energy and desire for success. It's also great for vintage shopping.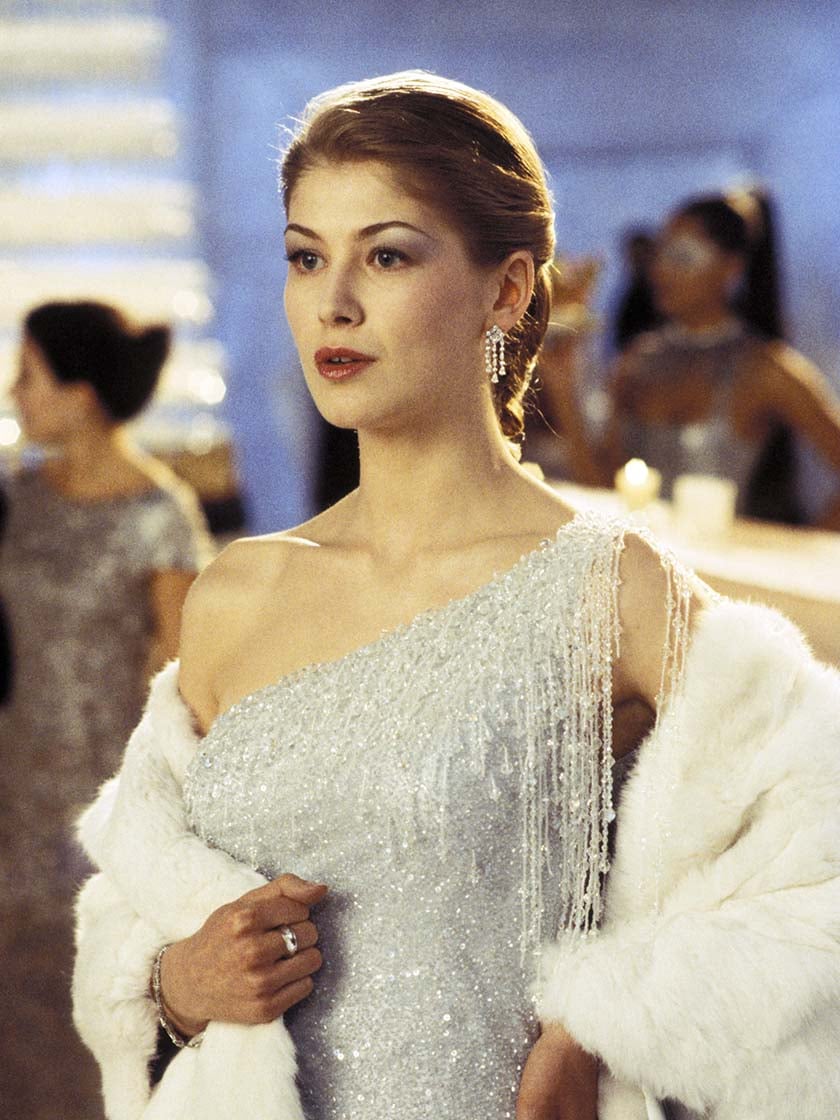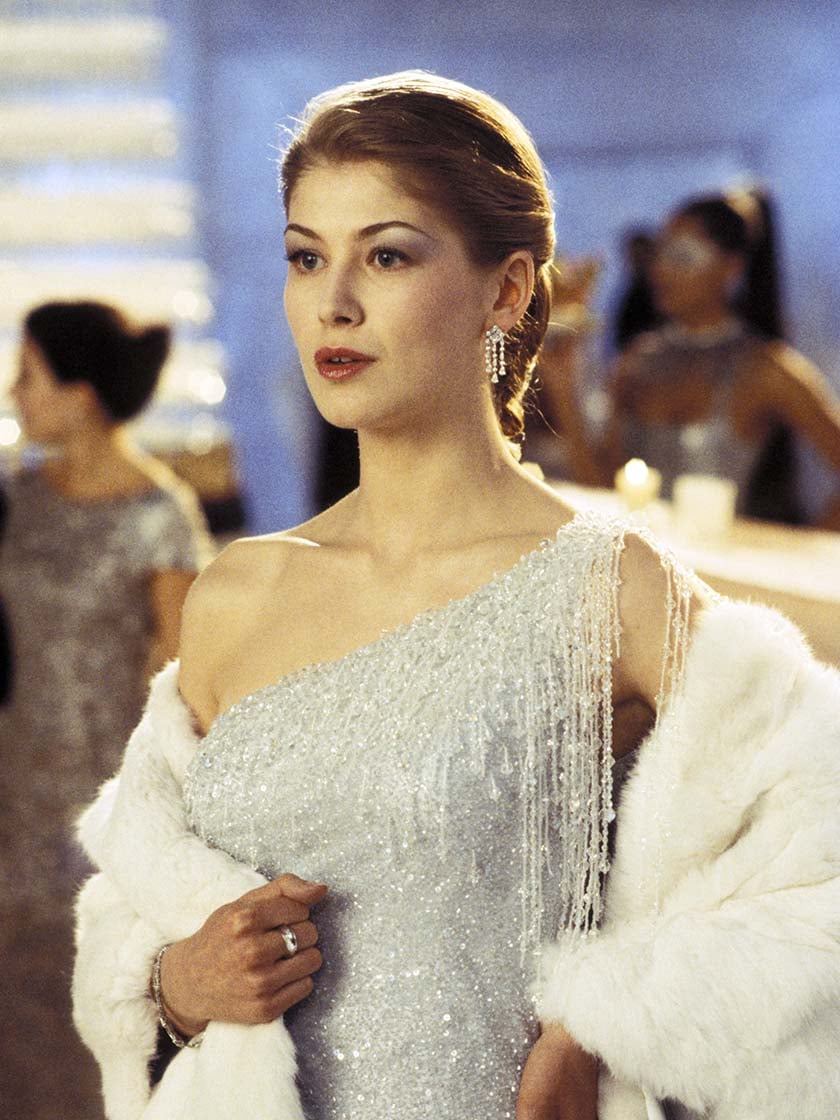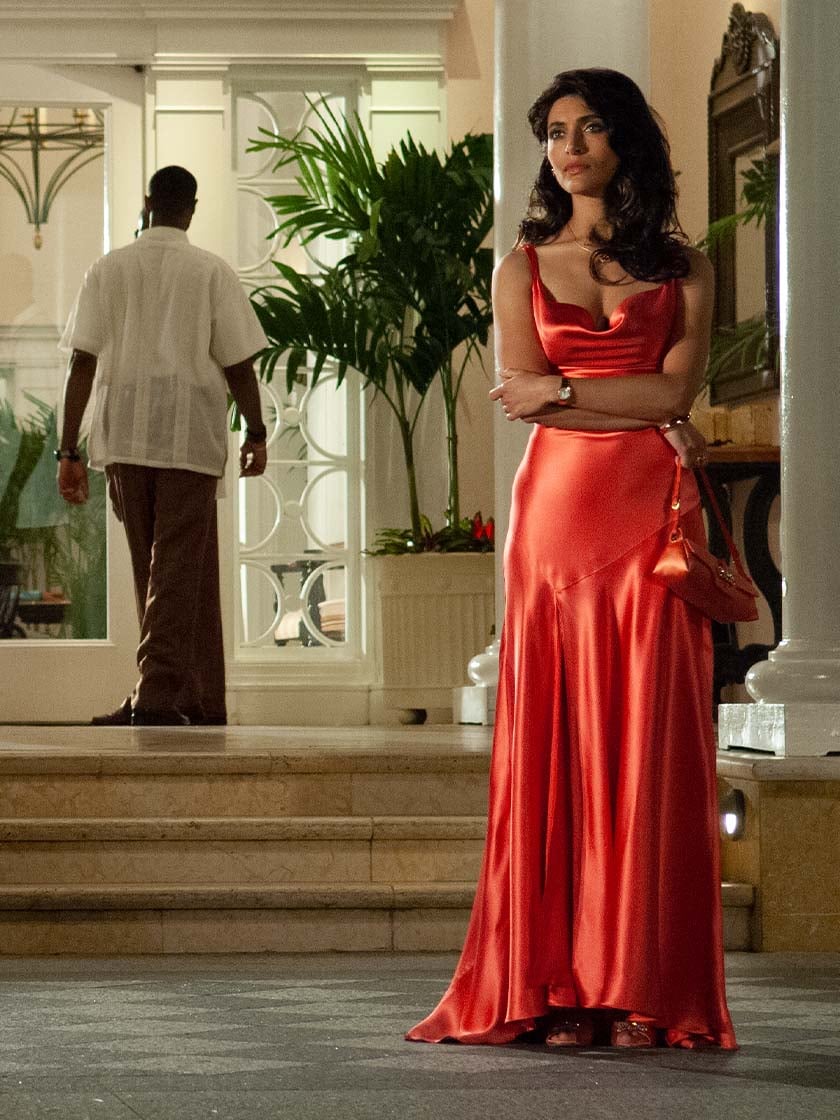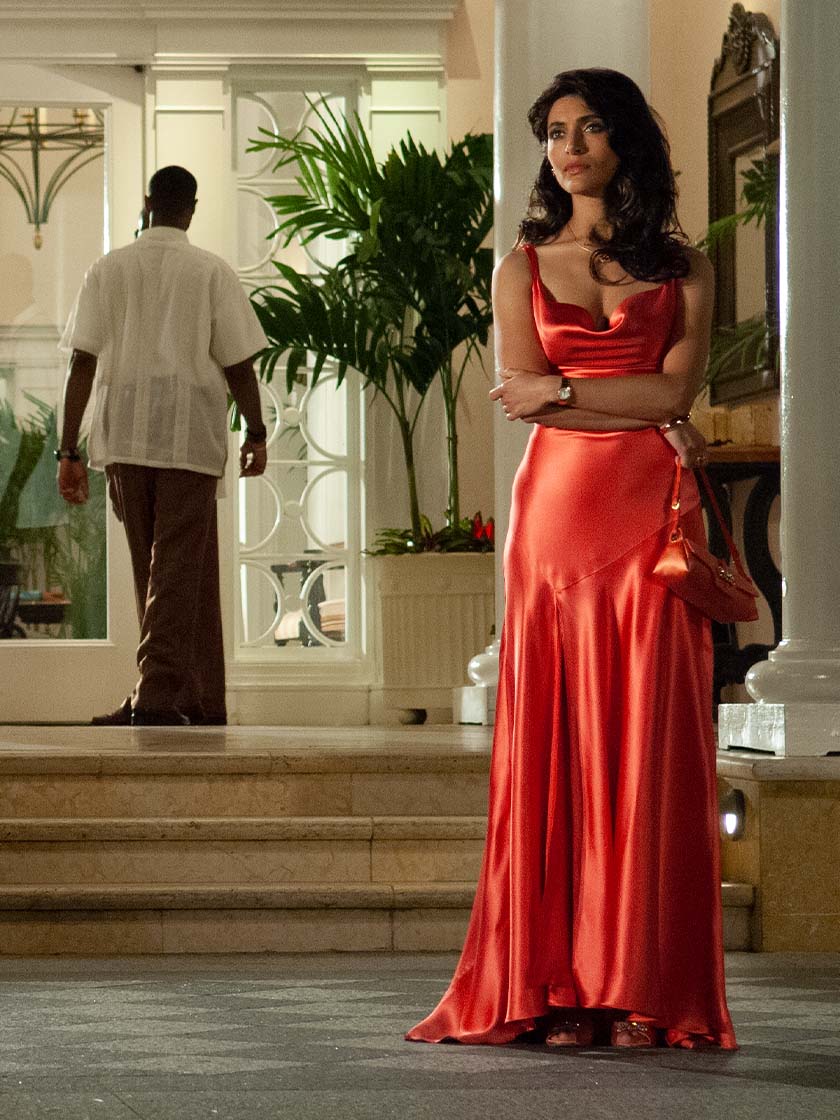 Do you have a favourite type of cuisine?
When I'm travelling, I keep it simple with a diet of fish, vegetables and the occasional lychee martini!
What is your packing style?
Erratic, eclectic, hopeful. I often take clothes I haven't worn before thinking that I will if I'm in a different place or climate – but usually I don't. Sometimes, I take too much and sometimes not enough. I do like to buy things when I'm away so leave space in my case. I make more interesting choices. And when I glance through my wardrobe in the mornings, deciding what to wear, I am reminded of my travels.
With what items do you always travel?
A sketchbook and pencil.
The Jenny Packham x 007 Collection will be available at select stores including Harrods, Net-a-Porter and Neiman Marcus from Tuesday 5th October 2021.